The absolutely best type of wiper blades for your Porsche Boxster are Silicone Wiper blades. The best Silicone Wiper blades come from PIAA. You can depend on these wiper blades in the worst of weather.
We recommend highly the PIAA Super Silicone Wiper Blades  or the new Rain-X Silicone Endura Wiper Blades .
Unfortunately, Amazon does not have a good inventory on the PIAA Super Silicone 22″ wiper blades.
Not a lot of thought is given to your wiper blades, that is until you need them. As a result, I use PIAA on all my cars now.
Why PIAA Super Silicone Wiper Blades?
Owning over 20 cars, I have used just about every wiper blade on the market (Michelin, Bosch, AC Delco, Rain X, etc.) I literally used to use wipers until they fell off the car. Although these are all good wiper blades.
I used to encounter wiper blade issues like:
Streaking or smudging on on windshield.
Squeaking and blade noise when in use.
Shudder at speed
Premature wear and failure
These issues would arise quickly and long before the wiper blades showed any wear.
Track Racing on a Rain Day
PCA Tech Tactics Recommendation for PIAA
Many years ago, at a PCA Tech Tactics event in Easton, PA (held at the PCNA Training facility) the topic of Wiper blades came up. Porsche sees this as a non-issue if you change your blades every 6 months as recommended. You will not encounter any issues with the OEM wiper blades when changed every 6 months. You cannot argue with that. It is right up there with not using tires older than 5 years old.
Many PCA members attending the event recommended using PIAA Super Silicone Wipers. I had never heard of PIAA before, or about silicone wiper blades. But so many people attending the event mentioned the name and recommended how great the wipers performed. As a result, I installed PIAA (well over 10 years ago) on 2 cars and was happy with their performance and I have never looked back. I use them on all my cars.
Check out the Porsche Forums for PIAA
Wiper Blade Selection is a prevalent thread on all Porsche forums. There are many pages dedicated to the topic and PIAA rates highly in all of them. Whether on the Internet, PCA events, or Coffee & Cars, PIAA makes an excellent topic for conversation.
Who is PIAA?
The PIAA Corporation was established in 1963. As a result, PIAA has a commitment to manufacturing world-class driving lamps, bulbs, wipers, and various products to make night, inclement weather, and off-road driving as safe as possible.
Why PIAA Wipers?
PIAA wipers specialize in using silicon rubber-based wipers. Silicon rubber is superior to standard rubber wipers. Silicon rubbers wipers are twice as durable than normal rubber wipers, which allows them to perform better over a longer period of time.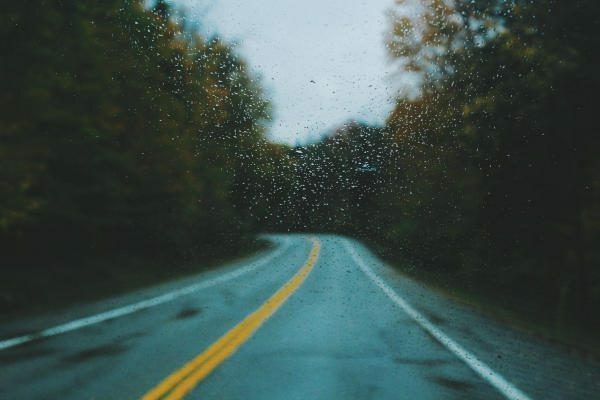 What is so Special About Silicon Wipers?
They perform better than rubber wipers right out of the box
These Silicone wipers form a water-repellent hydrophobic layer on the windshield over time. Silicone wipers leave behind a water-repellent barrier on your windshield. most significantly, this leads to dramatically improved visibility in inclemency conditions.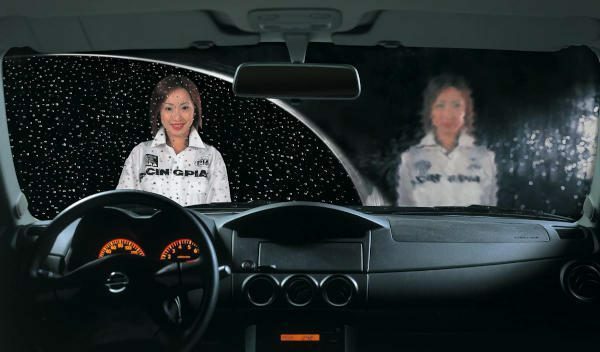 Silicone wiper blades measure durability in years instead of months; they can last four times as long as conventional rubber blades.
These blades offer improved performance over standard rubber wipers.
Silicone wiper blades are more resilient to heat, cold, and UV rays, compared to conventional rubber wiper blades.
Silicone wiper blades are manufactured without petroleum and are biodegradable, thus they are more friendly to the environment compared to rubber windshield wipers.
Super Silicone wiper blades use a traditional exo-frame design. As a result, the blades maintain the consistent contact of the wiper to your windshield even at high speeds.
Above all, PIAA uses a revolutionary process to infuse their blades with Silicone to maximize durability and effectiveness.
Improved Visibility in Severe Weather Conditions.
Why Replace Your Wipers?
Improved road safety. similar to brake pads, windshield wipers wear out. As part of your regular maintenance, wipers require replacement before they cause more severe problems. Scored windshield glass is a minor annoyance compared to the potentially catastrophic result of poor visibility at 100 feet per second. 
Worn out wipers. Windshield wipers wear out as they work, and they have a tough job. Wipers are always on-call and ready to leap into action to clear water, snow, ice, and bugs from your windshield. Replace your wipers before they retire on you. 
Severe duty. Harsh operating environments demand more frequent wiper blade inspection and replacement. Heat, dusty deserts, seaside salt, relentless sunshine, and long winters can finish off wipers before their time. 
Wiper Inspection. Porsche recommends replacing your windshield wiper blades every 6 months. In conclusion, you need to make windshield wiper inspection part of the regular maintenance of your Boxster.
Porsche Boxster Wiper Size Chart
| Year | Driver Side | Passenger Side |
| --- | --- | --- |
| 2012 | 22″ | 22″ |
| 2011 | 22″ | 22″ |
| 2010 | 22″ | 22″ |
| 2009 | 22″ | 22″ |
| 2008 | 22″ | 22″ |
| 2007 | 22″ | 22″ |
| 2006 | 22″ | 22″ |
| 2005 | 22″ | 22″ |
| 2004 | 22″ | 22″ |
| 2003 | 22″ | 22″ |
| 2002 | 22″ | 22″ |
| 2001 | 22″ | 22″ |
| 2000 | 22″ | 22″ |
| 1999 | 22″ | 22″ |
| 1998 | 22″ | 22″ |
| 1997 | 22″ | 22″ |
Sale
Piaa 95055 Super Silicone Wiper Blade - 22" 550mm (Pack of 1)"
Patented Silicone Rubber Resists Wear & Damage from UV and Sunlight Exposure
Silicone Wipers Last Up to 2x Longer than Premium Wipers
Aerodynamic Frame has Equal Pressure Points for Quiet and Streak Free Wiping
Coats Windshield with Water-Repellent Silicone with Every Wipe so You Don't Have to Re-apply it
Instant Water Beading Action Creates Clearer Vision Even When Wipers aren't Wiping
Fit type: Vehicle Specific
COMPLETE PIAA Catalog
Guide and sizing for all consumer vehicles.
Preparing Your Windshield for your New Wipers
The windshield needs to be totally clean and free of anything so that the PIAA treatment works properly on it.
Installation of PIAA Wipers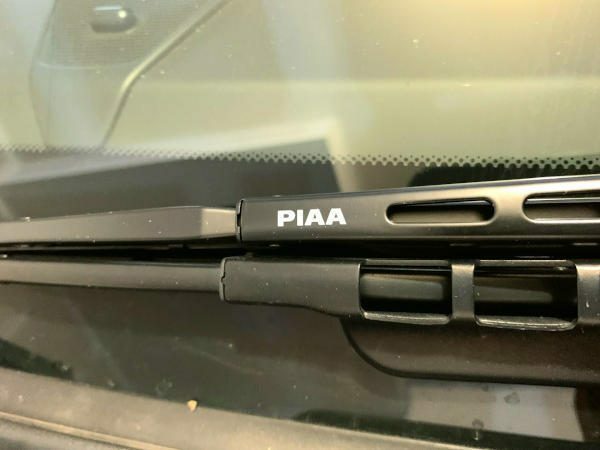 When changing your wipers, always put a folded towel down on the windshield where the blade contacts when you lift the wiper arm. If the wiper arm snaps down onto the windshield with no blade attached, there is a high likelihood that it will crack the windshield, as reported in some earlier threads on here (that I don't have the link handy)

986forums, by steved0x
Also be sure to check out our "Best Of" Series:
Other Articles of Interest
Last update on 2023-09-27 / Affiliate links / Images from Amazon Product Advertising API