The best rain repellent for windshield will increase your vision while driving in hazardous conditions. If you want one of the best rain repellents, pick up the classic Rain-X Original Glass Treatment or the Aquapel Glass Treatment.
It's no coincidence that more traffic accidents occur in rainy conditions.
Firstly, Driving in the rain can be a dangerous business. Secondly, while we can't actively change road conditions, we can at least control how our own vehicles perform in such conditions.
Rain-X:
One popular product for battling the elements behind the wheel is Rain-X, a water-repellant solution that can be applied to glass to maintain visibility through your windshield. According to Rain-X, it can also be used to easily remove frost, ice, salt, mud, and bugs.
Driving safety is dependent on visibility and driver vision. if you drive in heavy rain or heavy snow conditions, you need to have a clear view of the road. Using a Rain Repellent repels rain and snow for remarkably improved vision
Rain-X Original Glass Treatment, Repels rain, Sleet, Improves Driving Visibility – 16 oz.
Rain-X invisible glass rain repellent repels rain, snow, and sleet. It dramatically improves your wet-weather driving visibility. Rain-X Original Glass Treatment dramatically improves wet weather driving visibility. Basically using Rain-X helps improve visibility by repelling rain, sleet, and snow.
The application of Rain-X forms a hydrophobic coating that causes water to bead up and quickly slide off your windshield. Reapplication of the Rain-X can be required (dependent on use) monthly.
Aquapel Glass Treatment: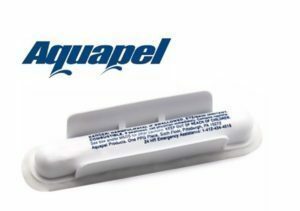 An upgrade pick (and Porsche web forum favorite) is the Aquapel Glass Treatment. Aquapel comes in its own single-use applicator.
Once you apply a windshield glass treatment, it will remain highly effective after months of normal use, including heavy rain and snow, car washing, glass cleaning, and salt spray.
You can keep your auto glass clear with Aquapel Glass Treatment! Above all, A single application of this patented hydrophobic glass treatment repels water for up to 6 months. The Aquapel Glass Treatment bonds to the glass to dramatically improve drivers' visibility, day and night. Aquapel is used by countless professionals to seal and protect auto glass.
Aquapel Glass Treatment By PGW 6 Single Use Applicators PPG
Best Rain Repellent for your Windshield
Thus from many user reviews on the various Porsche forums and Amazon, Aquapel is a preferred treatment over the Rain-X treatment. You can use Aquapel for almost a full season (3-6 months). Above all, the reviews are making this product preferred over the Rain-X treatment.
The Aquapel Glass Treatment is patented.
In conclusion, both of these treatments are excellent products and you will see a visible difference with their use.
As a result, I highly recommend their use on rainy track days.
Youtube videos of results and application
Real Life Example:
From the Internet:
Top 5 Recommended Boxster Web Forums (Excellent Resource)