Speeding tickets are a part of driving a Porsche, and because of this, you need the best radar detector for your Porsche Boxster.
Radar detectors can save you from speeding tickets by detecting police radar guns and speed photo boxes, that measure the speed of travel for your vehicle.
Once you get a speeding ticket it will involve hiring a lawyer and the time in court to fight the ticket. But, it is not just the cost of the lawyer and ticket that hurts, it is the ongoing increased cost of insurance that will stay with you for years.
Situational Awareness
When driving you to need to maintain situational awareness. Getting a speeding ticket can ruin your day, week, or month. Speeding tickets have put a huge downer on many a road trip or vacation. You need to be cognizant of where you are driving and the likelihood that there is a speed-trap in your vicinity.
Speeding Tickets: Food for Thought
In the USA, 112,328 drivers on average are ticketed for going too fast each day. Drivers have roughly a 1 in 6 shot at getting nabbed for speeding.
How many speeding tickets go out each year?
41 million speeding tickets are issued in the U.S. each year, which comes out to about 1.30 tickets each second.
Speeding Tickets in a Porsche
Firstly, if you are pulled over for speeding in a Porsche, you are going to get a ticket. Driving a premium supercar does not leave much discretion on the part of the officer who has pulled you over.
Police officers are given the right and opportunity to act according to their discretion in stopping people, ticketing people, arresting them, and ultimately using force to bring about an arrest.
Secondly, Porsche Boxsters fly. Their balance, precise handling, and stability give you little to no feedback on just how fast you are actually driving.
Driving with the flow of traffic and concentrating on your next shift, current gear, throttle rev level, and distance to apex, leaves little time to be eyeballing your current speed. As a result, you will get speeding tickets.
This video below nails it!
Best Radar Detector For Your Porsche Boxster
Preview
Recommended
Upgrade Option
Premium Upgrade
Title
Uniden R7 EXTREME LONG RANGE Laser/Radar Detector, Built-in GPS w/ Real-Time Alerts, Dual-Antennas Front & Rear w/Directional Arrows, Voice Alerts, Red Light Camera and Speed Camera Alerts
Escort MAX360C Laser Radar Detector - WiFi and Bluetooth Enabled, 360° Protection, Extreme Long Range, Voice Alerts, OLED Display, Live, Black
Escort Redline EX Laser Radar Detector - Escort Live, Extreme Range, False Alert Filter, OLED Display, Voice Alerts
Advanced K/KA Band Filter
Radar and Laser Detection
Radar Arrow Alert For Source
Spectre Elite RDD – functionally Undetectable
GPS for RedLight/Speed Camera Support (may require subscription)
Bluetooth and WiFi Connectivity
Recommended
Preview
Title
Uniden R7 EXTREME LONG RANGE Laser/Radar Detector, Built-in GPS w/ Real-Time Alerts, Dual-Antennas Front & Rear w/Directional Arrows, Voice Alerts, Red Light Camera and Speed Camera Alerts
Advanced K/KA Band Filter
Radar and Laser Detection
Radar Arrow Alert For Source
Spectre Elite RDD – functionally Undetectable
GPS for RedLight/Speed Camera Support (may require subscription)
Bluetooth and WiFi Connectivity
Upgrade Option
Preview
Title
Escort MAX360C Laser Radar Detector - WiFi and Bluetooth Enabled, 360° Protection, Extreme Long Range, Voice Alerts, OLED Display, Live, Black
Advanced K/KA Band Filter
Radar and Laser Detection
Radar Arrow Alert For Source
Spectre Elite RDD – functionally Undetectable
GPS for RedLight/Speed Camera Support (may require subscription)
Bluetooth and WiFi Connectivity
Premium Upgrade
Preview
Title
Escort Redline EX Laser Radar Detector - Escort Live, Extreme Range, False Alert Filter, OLED Display, Voice Alerts
Advanced K/KA Band Filter
Radar and Laser Detection
Radar Arrow Alert For Source
Spectre Elite RDD – functionally Undetectable
GPS for RedLight/Speed Camera Support (may require subscription)
Bluetooth and WiFi Connectivity
Unfortunately, both of these premium radar detectors are not available on the Amazon UK store.
It is important to note that the Valentine V1 Gen 2 radar detector  has gotta be one of the best non-GPS radar detectors out there! No Question. Unfortunately with the advent of an extensive growing network of fixed and mobile photo radar cameras, not having built-in GPS support makes it a none starter for our consideration.
Mike Valentine has been engineering great products starting with the award-winning 1976 Escort Radar Warning Receiver. Mike went on to form his own company.
In 1992, Mike introduced the Valentine One with a dual antenna design, which enables the radar detector to indicate the radar source of the radar, using a directional arrow alert system. The patient for this design ended in 2011 and since then, most other premium radar detectors adopted this excellent functional design. There is an extensive overview of the current status of Valentine Radar Detectors covered by Radar Roy.
The Uniden R7 Extreme Long Range Radar Detector  improves on the Uniden R3 by adding a second antenna and directional arrows. The directional arrows are an excellent upgrade as nothing is more frustrating than receiving a radar alert and not knowing what direction it is coming from. With the arrows, you can quickly identify the source and threat from ahead, behind, or the side.
The Uniden R7 has an OLED color display that is easy to read even in sunlight. Other features are that it is equipped with a GPS for Red Light and Speed camera notification, 8 level signal strength meter, advanced customization filtering, and even allows you to upgrade the firmware.
But one primary feature is that this radar detector is not detectable by the Spectre Elite RDD. This is an excellent countermeasure that delivers high performance and advanced features.
The Escort MAX 360C Radar Detector  is currently the top-of-the-line detector available from Escort. This is a follow-up to the Escort MAX 360 which was the first Escort dual antenna radar detector. And the Escort MAX was in response to the Valentine Radar detector. This radar detector has a front and rear pointing antenna.
Similar to the Uniden R7, The Escort MAX 360C provides you with the full directional location of the source of the radar. This is very helpful on the road and the detector lets you know when you have passed the radar source or if the radar source is behind or beside you.
The Escort MAX 360C is the first-ever radar detector to be both WiFi and Bluetooth enabled. This is excellent when used in combination with a WiFi enable vehicle or tethered to your smartphone. The radar detector automatically updates its firmware and GPS databases for speed and red-light cameras and instantly.
Escort provides a service called Escort Live that shares alerts to the Cloud. If any Escort Live user encounters a speed trap it is shared to the cloud and received by all other users. You can gain increased awareness with millions of user-generated traffic avoidance exchanges along with red light, speed cam, and law enforcement location detection in real time.
There is strength in numbers, and ESCORT Live has over 3 Million Users on the road today. We have a full nationwide coverage of users reporting and sharing in real-time. You may see claims that some radar detectors have a "better range" than ESCORT products, but a single unit will never approach ESCORT's comprehensive coverage when combined with the ESCORT Live community. That's why we are always America's #1 rated radar detector brand.

Escort Limitless Range
In the last report, Escort Live has over 3 million users.
This Escort MAX 360C has the best filtering of all Escort radar detectors to avoid false alerts. And lastly, another nice feature is that it comes with a slick magnetic mount for quick and easy installation and uninstall.
Leave the Speed for the Track or Passing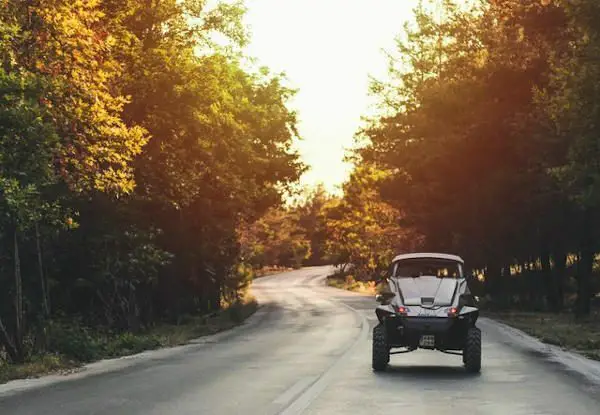 Ultimately, I never speed in my Porsche Boxster except when passing, or when driving on the track. I save all my speed for open track racing (weekends and nights) at the local race track. Nothing compares to driving to the absolute speed of the track.
There are just too many consequences to driving at speed on public roads.
To prevent getting a speeding ticket, I make use of a radar detector. When doing any long driving trips I set up my radar detector. The primary use of the radar detector is to warn me to keep my speed down.
What is a Radar Detector?
State and Local Law Enforcement Agencies make use of Doppler radar to enforce Statutory vehicle speed limits. on public highways and roads. The current radar technology uses microwaves in X, K, Ka, MRCD, and MRCT bands. And even newer speed enforcement technology that uses something called LIDAR.
A radar detector works by detecting radar signals from afar, warning the driver to slow down before the police radar unit can measure the vehicle's speed.
| | | | | |
| --- | --- | --- | --- | --- |
| | X Band | K Band | Ka Band | LIDAR |
| Frequency Used | 8 GHz – 12 GHz | 18 GHz – 27 GHz | 33.4 GHz – 36.0 GHz | N/A |
| Radar Gun Frequency | 10 GHz | 24.125 GHz and 24.15 GHz | 33.4 GHz – 36.0 GHz | N/A |
| Radar Gun Frequencies Used | 2 | 2 | 5 | N/A |
| False Alarm Probability | Very High | High | Minimal | Minimal to Zero |
If you get a LIDAR warning it is usually too late to react.
X Band
X-band radar is microwave radar waves that are between 8 GHz and 12 GHz used by law enforcement radar guns operating at 10.GHz. X band radar is the oldest type of technology used by law enforcement. This technology is commonly used by many automated door openers used by retail stores across the country.
If your radar detector gives an X-band warning and you are in a large city, it is most likely a false alarm. If you are in a rural area, it might be a speed trap or a false alarm
K Band
K band radar uses radar waves between 18 GHz and 27 GHz. Law enforcement radar guns operate at 24.125 GHz and 24.15 GHz. Police radar guns started using K band radar a few decades after X band was introduced. K band is superior to X band.
K band radar makes it so that radar detectors have a harder time detecting them at a long distance. Premium radar detectors have successfully combated this issue.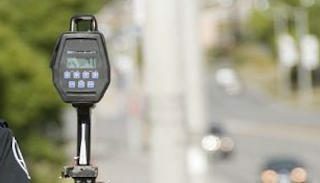 The other issue with the K band is that it is commonly used in many other applications than police radar guns. This leads to a lot of false alerts given by the radar detectors.
For example, driving by automatic door openers, and car blind spot monitoring systems. Unfortunately, law enforcement still uses the K band very commonly.
If your radar detector gives a K band warning slow down, it may be a speed trap or false alarm.
Ka Brand
Ka-band radar is radar waves that are between 33.4 GHz and 36.0 GHz. This is the most recent and best radar band frequencies that law enforcement can operate on. Ka-band radar guns can operate on as many as five frequencies compared to the 1 or 2 frequencies for X and K-band radar guns. Ka-band is also harder to detect at long distances than both X and K bands, making it so that only the best radar detectors will detect Ka-band radar.
There are very few devices that emit K-band other than actual police radar guns, so when a radar detector does warn you of K-band, it is almost certainly a real threat.
If your radar detector gives a Ka-band warning, slow down as it is most likely a speed trap.
What is LIDAR?
The newest radar technology uses LIDAR.
LIDAR stands for Light Detection and Ranging. Using LIDAR allows the measurement of a vehicle's speed by sending out two laser pulses and calculating the difference in the time it takes to detect the pulses of light reflected from your car. It is dependent on where you are speeding, but most jurisdictions are only using LIDAR as opposed to microwaves.
Many rural areas tend to be using microwave-based technology that has been repurposed from Large Cities that have upgraded to LIDAR. So you can still encounter X, K and KA bands speed enforcement devices on trips to the country.
If your radar detector gives a LIDAR warning, too late, slow down and wait for a ticket.
Now there are NEW MRCD and MRCT Radar Technologies
MultaRadar (MR) is the new technology that radar detectors have to deal with. The 2 New Types are called MultaRadar CD (MRCD) and MultaRadar CT (MRCT). If you are in the position to buy a new radar detector it is strongly advised that you be aware of this technology and source a radar detector that can alert you of this technology.
False Alert Filtering
A premium radar detector will have excellent false alert filtering. Because of this, there is a learning curve your you as the user of the radar detector and the radar detector itself.
Radar detectors are excellent for detecting radar, but they are not perfect and as a result, will alert on false radar sources. Retail store automatic door openers, blind spot detectors on many vehicles, etc. Both recommended radar detectors have sophisticated alarm filtering that you can configure.
Red Light and Speed Cameras
Red light cameras and speed cameras are appearing everywhere. Many cities are opting for these solutions for revenue generation. Red light and speed cameras catch drivers and generate revenue, but are they making the roads any safer?
Red Light Cameras
Photo-enforced red lights provides evidence on any vehicle running a red light. The camera is triggered when a vehicle enters an intersection past the "stop-bar" when the red light is active. This is very rare to beat in court.
Cloud communities are working to aid drivers by identifying all fixed red light camera locations. This is happening in Google Maps and Waze for example. There are dedicated apps for this and some of the radar detector companies also provide cloud-based alerting for red-light cameras.
Speed Cameras
The New speed cameras heavily make use of MultaRadar.
Waze is Great for Cloud Alerts
For all road trips I use Waze. Waze is just a phenomenal real-time traffic navigation app for your smartphone. I have used the Waze app in Canada, Ireland, England, and Scotland. Just amazing software provided by Google. The Waze app has an interesting feature for cloud alerting. In the Waze app, you can report all police sightings. This alerts the entire Waze community to police locations in real time. Waze is a real lifesaver when not using a radar detector and even better when using a radar detector.
Want to know more about Police Radar
Speed Limits
State legislatures set statutory speed limits for specific types of roads (e.g., Interstates, rural highways, urban streets) and this can vary from State to State (country to country.) Speed limits are enforceable by law and are applicable even if the speed limit sign is not posted.
Some Examples of Statutory Speed Limits include:
25 mph in residential or school districts
55 mph on rural highways
70 mph on rural Interstate highways
Types of Radar Detectors
Make sure to check the legalities of using a radar detector for where you plan on using it.
Is Using a Radar Detector or Laser Jammer Legal?
Please note that the following information is as of the writing of this article and the laws concerning the use and possession of radar detectors, laser detectors, and laser jammers are subject to change.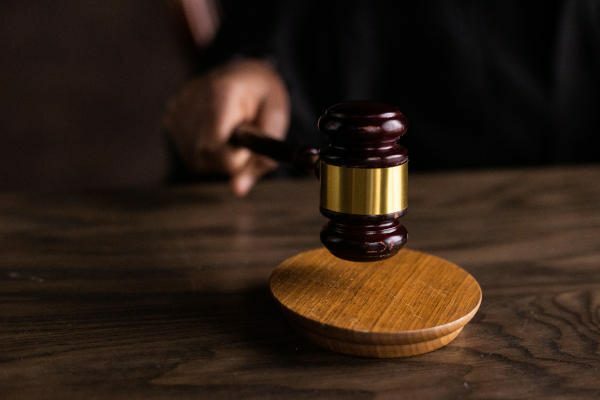 In What States Are Radar Detectors Illegal?
Only 2 states have banned the use of radar and laser detectors, and they are Virginia and Washington.
What Canadian Provinces Are Radar Detectors Illegal?
The Canadian provinces of Quebec, New Brunswick, Manitoba, Ontario, Newfoundland, Nova Scotia, Northwest Territory, Prince Edward Island, and Yukon Territory have made the use of radar detectors and laser jammers are illegal.
Are Radar Detectors Legal in the UK and Ireland?
In the UK, both fixed, mobile radar and laser speed camera detection devices are legal. Laser jammers are also legal.
Unfortunately, radar, laser detectors, and laser jammers are illegal in Ireland.
What is a Laser Jammer?
Laser jammers act as laser blockers or laser shifters. A laser Jammer is a laser defence system using an infrared transceiver that prevents a laser speed gun from instantly acquiring the speed of the target vehicle.
When the transceiver detects the existence of a laser, it will provide both an audio and visual warning for the driver to adjust their speed and avoid a ticket.
For more information on protection against LIDAR, head over to Al Priority USA.
What is Police Spectre Radar-Detector-Detectors (RDD)?
Radar Detector Detector (RDD) is a device used by law enforcement in areas where radar detectors are declared illegal.
The premium brand of RDD is Spectre ELITE. The Spectre ELITE detects radar detectors by sensing electromagnetic "leakage".
A good friend was pulled over on a major highway. He was not even speeding. Quickly he hid his radar detector. The Police Officer approached the car and said "I know you have a radar detector which is the possession of an illegal technology. I have equipment in my patrol car that identifies your car as having a radar detector. You can surrender the device or I am going to arrest you, confiscate your car and take it apart bit by bit until we find the radar detector. He handed over the radar detector, and the Police Officer placed the device under his car tire and then told him that he was free to leave. As he drove away he terminated his $800 Escort Radar Detector.
Who needs an undetectable radar detector?
If you plan on using a radar detector in a location that it is not legal (even if you are merely driving through.) Then you need to consider the use of a radar detector that is not susceptible to being detected by the Spectre Elite Radar Detector Detector (RDD).
Further Information on the Best Radar Detector for Your Porsche Boxster
Sale
Uniden R7 EXTREME LONG RANGE Laser/Radar Detector, Built-in GPS w/ Real-Time Alerts, Dual-Antennas Front & Rear w/Directional Arrows, Voice Alerts, Red Light Camera and Speed Camera Alerts
UNSURPASSED RANGE & SENSITIVITY - Industry Leading Performance with Advanced False Alert Filtering is THE choice for drivers who demand the highest level of protection against speeding tickets.
DUAL ANTENNA'S WITH DIRECTIONAL ARROWS - allows the R7 to detect threats from all 4 directions 360° protection, with Arrows displaying the direction of the threat, it even shows the band & signal strength for each. Perfect just got better!
GPS TECHNOLOGY - Using GPS the R7 can remember and mute common false alerts (such as retail store automatic doors) along your regularly driven routes so you never have to listen to the same false alert twice.
RED LIGHT AND SPEED CAMERA ALERTS - Preloaded Red Light and Speed Camera locations with Free Database and Firmware updates ensures your detector will never be out of date.
LARGE MULTI-COLOR OLED DISPLAY - is easy-to-Read and allows for more useful information to be displayed at once, including up to 4 signals simultaneously. This improves your overall situational awareness.
VOICE ALERTS - Voice warnings allow for hands-free operation and provide clear communication. Voice Alerts are programmable to fit your driving style so you can keep your eyes on the road with no distractions.
Escort MAX360C Laser Radar Detector - WiFi and Bluetooth Enabled, 360° Protection, Extreme Long Range, Voice Alerts, OLED Display, Live, Black
BUILT IN WIFI - The first of radar detectors for cars designed for the connected car. The MAX 360C updates through the On-Board WiFi connection, alerting you to the latest ticket threats in realtime (Compatible with iPhone and Android devices).
360 DEGREE PROTECTION - Forward and rear facing antennas pinpoint threats around your entire vehicle, and alert you with on-screen arrows displaying the direction of the threat relative to your location.
AUTOLEARN TECHNOLOGY - Radar detection customized to your driving style GPS intelligence, IVT filtering, and AutoSensitivity come together to eliminate false alerts by learning your route and varying sensitivity with your vehicle speed.
ESCORT LIVE APP - Know what lies on the road ahead Join our community of drivers and enthusiasts that share and receive over 100 million alerts every year - red light and speed camera locations, speed limits, live traffic updates and police radar.
EVERYTHING YOU NEED - The MAX 360C Escort radar detector comes with a convenient travel case for wherever the road takes you, a SmartCord USB (with AutoMute) for power, and a EZ MAG Escort Radar Detector Mount for easy installation.
What to do During a Traffic Stop
There are some straightforward steps that you need to do during a traffic stop or a LEO Encounter. Do your own research and check out your local FYST (Fight Your Speeding Ticket), these sites exist worldwide and can offer advice. This is a collection of standard steps from such a site. Your primary tool is that you have to familiarize yourself with your rights and use them accordingly.
My local PCA has had many discussions on handling traffic stops, and it is advisable that you Join your Regional Porsche Club.
Legal Disclaimer

The information contained in this site is provided for informational purposes only, and should not be construed as legal advice on any subject matter.

You should not act or refrain from acting on the basis of any content included in this site without seeking legal or other professional advice. The contents of this site contain general information and may not reflect current legal developments or address your situation. We disclaim all liability for actions you take or fail to take based on any content on this site.

The operation of this site does not create an attorney-client relationship. Any information sent to us via e-mail or through this site is not secure and will not be treated as confidential.
1. Say the Minimum
Say as little as possible.
Do not admit to anything.
Do not lie.
Never talk to an LEO about countermeasure topics.
Never ask an LEO to test your countermeasures.
2. Always Be Respectful
Above all LEOs are human, and they are doing their job.
Do not contradict a LEO.
Never act contrite, scared, and/or nervous.
Never lose your patience or temper.
Do not argue, you

have

to save it for the court (and get a lawyer).
Do not act provocative, blase, or cocky.
Never ever touch a LEO.
3. Do Not Give Up Your Rights
Do not consent to searches. Say "I do not consent to searches."
Do not expose yourself (i.e. don't allow an articulable reason, or reasonable suspicion for searching, and don't alarm the LEO).
Your vehicle should be in good working order.
The Vehicle interior should be clean, with no clutter.
Turn the interior lights on.
Always keep your hands on the steering wheel in full view of the LEO, and wait until the LEO asks for documents. It is paramount that the LEO always has a full view of your hands.
Never make any move without informing the LEO of what you are doing and why.
Notify the LEO at once if carrying any weapon(s) (legally, of course).
Ask, "Can you show cause to detain me, or am I free to go?", then go if you are free to do so. Do not hang around.
4. You Need To Turn Off All Countermeasures
If you have multiple electronic countermeasures, consider a CM master switch.
Take countermeasures down and place them out of sight if possible. Do this early, while not letting the LEO see you do this.
Do not forget to deploy and turn them back on after you're on your way.
5. Report any LEO Misconduct
In-car cameras and mic recordings may help (if admissible)
There are rules for handling evidence so get in touch with an attorney ASAP regarding legally useful recordings.
Other Articles of Interest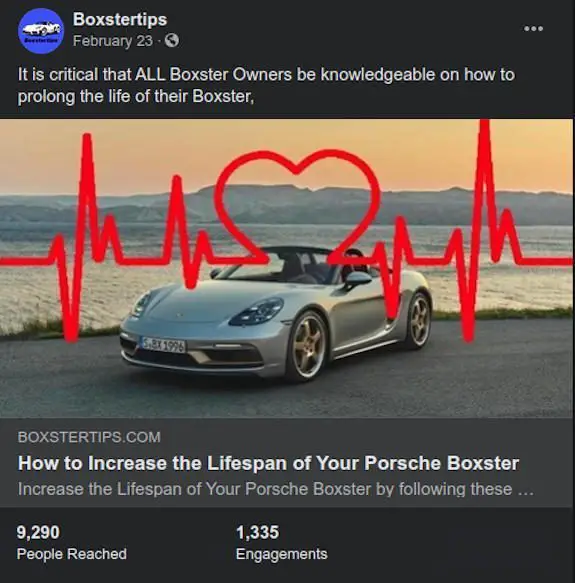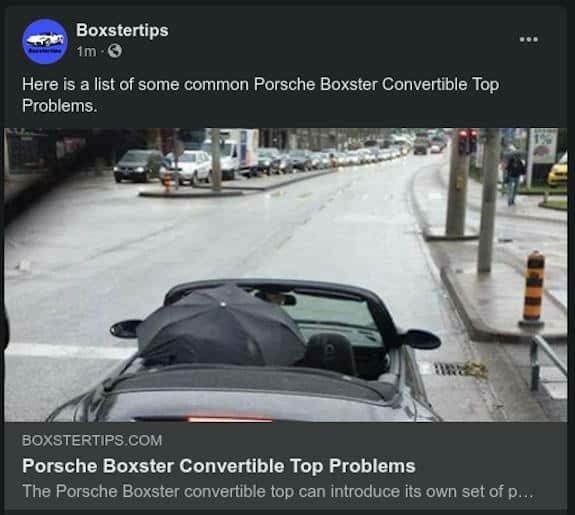 Last update on 2023-06-02 / Affiliate links / Images from Amazon Product Advertising API