Here are just some of the reasons why you should join the Porsche Club of America (PCA). If you own a Porsche, any Porsche, It is advised that you join your regional Porsche Club. In North America, the Porsche Club of America (PCA) covers memberships for both the USA and Canada.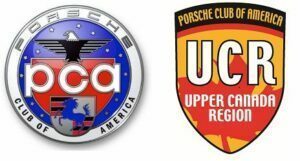 And let's not forget the Porsche Club for the UK is the UK's only official club for Porsche enthusiasts.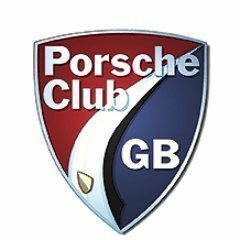 Benefits for Joining the PCA:
1) Access to PCA Website
By joining the PCA, you get access to the PCA membership community. This includes a dedicated PCA Web Site complete with event listings, news, online shop, classifieds, technical questions & answers with full access to experts.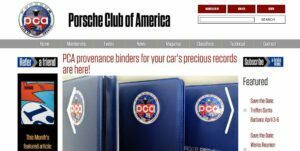 2) Free Delivery of Monthly Magazines & Newsletters
Panorama Magazine is a  professional monthly magazine that covers all things, Porsche. Excellent interviews, articles, DIYs, product reviews, etc containing a plethora of Porsche information. Also, you will receive your own region's regular newsletter.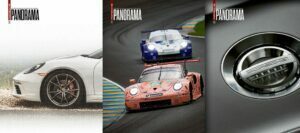 3) Access to the PCA Classified Section "The Mart"
Access to "The Mart", PCA's members-only marketplace. The Mart allows users to view ads, respond to ads, and place wanted ads. It is an excellent resource to access great parts and services.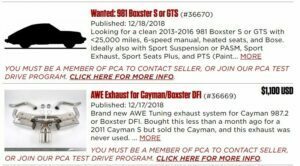 4) Access to Technical Questions and Answers
"Tech Q&A", where PCA's technical experts will answer all Porsche-related questions. You get direct access to staff and receive expert advice on all things Porsche.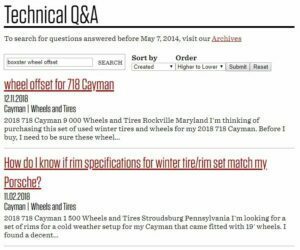 5) PCA Porsche National Events Calendar
Information on all PCA National Events, such as Porsche Parades, Treffen North America, and Werks Reunion.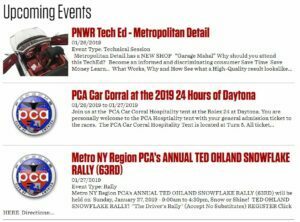 6) PCA Porsche Regional Events Calendar
Information on all PCA Regional Events, such as Concours, autocross, driver's education, rally, tours, fun drives and so much more. Other events include Concours d'Elegance, Ski Days, Family Picnics, Tech Sessions, and banquets, as well as community support and charitable activities. As we said, something for everyone.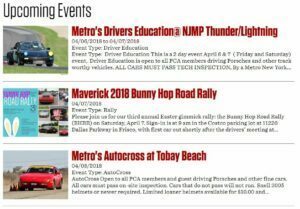 7) Access to PCA Porsche Raffles and Contests
Exclusive Access to the PCA bi-annual "members-only" raffle.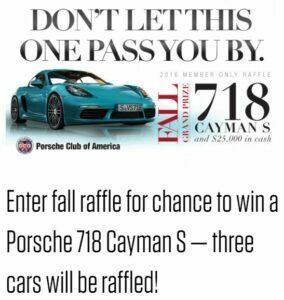 8) PCA Club Racing
You get direct access to all PCA Club Racing. Share your passion for your Porsche with good friends and have good conversations. This covers over 143 regions throughout the USA and Canada and is the largest single-marque club in the world. PCA Club Racing enters its 26th year by featuring more than 2,000 licensed racers and 32 sanctioned races per year.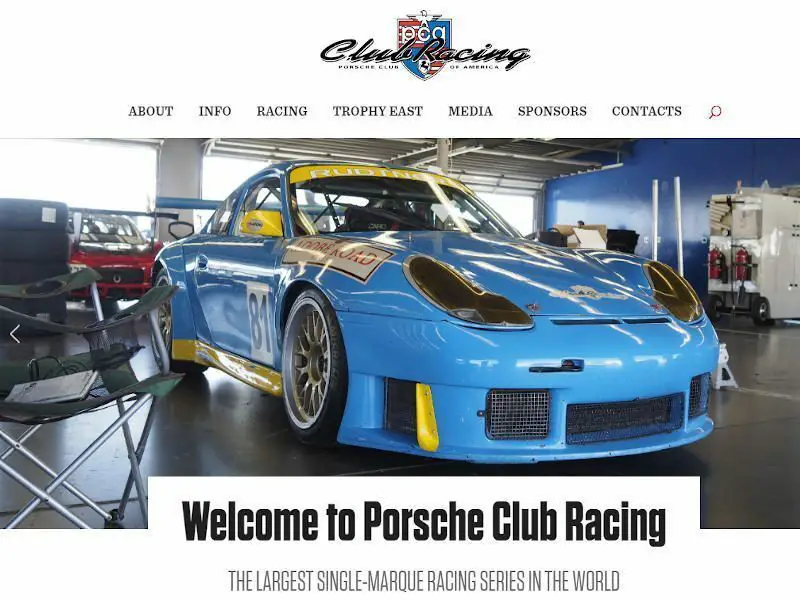 9) PCA Group Tours and Events
One of the unique Group Tours is to Germany. This includes PCA member access to the Porsche factory in Stuttgart. This is known as the PCA Treffen Tour. Treffen is German for "getting together". As a PCA member, you are invited to experience an exclusive tour of the Porsche campus in Stuttgart, Germany. You will get access to the Porsche Museum, Porsche Factory, Weissach Test Track, and Zentrum dealership in Zuffenhausen. Don't forget to drive the Autobahn and drive the Nürburgring.
10) Special PCA Discounts
Discounts, Discounts, and Discounts. PCA membership provides special discounts for Porsche's sold service, parts, merchandise, and accessories. Check with your local dealer for any and all discounts provided (5% to 20%) as a PCA member. All Porsche Dealerships offer special PCA discounts and many Porsche parts and services suppliers also offer PCA membership discounts.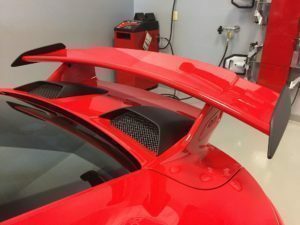 Porsche PCA events, usually provide special discounts during the event itself. For example, on my trip to Easton Pennsylvania for the Tech Tactics East event, I was given a 10% discount on all parts. 10% discount on Porsche service will easily pay for the yearly membership.
11) Regular Socials or Cars & Coffee Events
A great way to break the ice and meet other members in an informal social setting. Whether your interest is purely social or you're curious to learn more about Porsches, Porsche history, or other club events, this is a great way to meet and enjoy the company of new friends.
12) Driver Education
If you want to learn how to get the best from your Porsche while improving your driving skills, then take a look at PCA's Driver Education program. They are usually two-day events run at local tracks where you'll be safe in the hands of our highly skilled instructors as you develop your skills and really get to enjoy your Porsche.
13) Driving Tours
Meet up with other club members for planned drives through your region's beautiful countryside with scheduled stops for coffee and lunch. So simple – just register, show up and have fun. If you like the idea of a bit of competition, you may want to consider driving in rallies, too.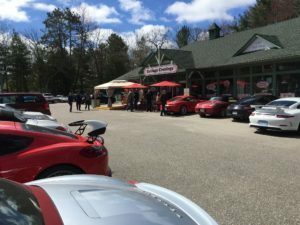 14) Autocross Events
Another way to improve your driving skills is to spend a morning developing control and balance as you weave through various configurations of cones. Great fun and quite addictive.
How to Join PCA
It's easy to join. The Porsche Club of America is open to anyone over 18 who owns or leases a Porsche. All you need is your Porsche's VIN and a credit card to pay the $46 membership dues. Then just click here ( www.pca.org/membership )  to go to the Membership Application page on the Porsche Club of America's National website.
Give it a try. You'll get so much more from your Porsche Experience.
If you're considering acquiring a Porsche, you may take a six-month Test Drive membership. 
Also, be sure to check out our "Best Of" Series:
Other Articles of Interest: