Here is a list of 10 Boxster Easy Upgrades to improve the looks of your car, add functionality, and personalize your Boxster experience. This list of "low hanging" upgrades that are easy to do and very low cost.
1. Porsche Racing Pedals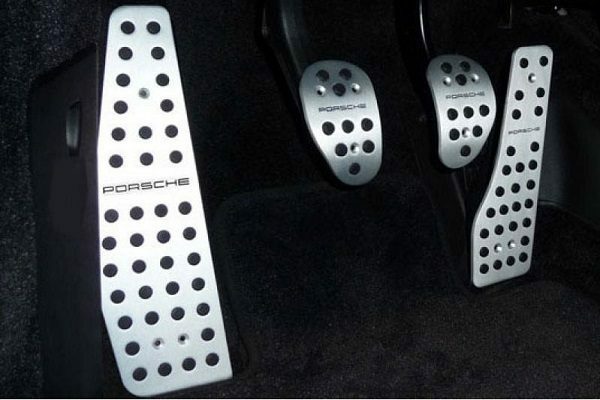 This was one of my first upgrades to my 987.2 Boxster. I ordered this upgrade from SuncoastParts.COM. I received the parts in a couple of days and installed the new pedals in under an hour. The hardest part of the installation was drilling the mounting holes in the base clutch and brake levers.
I can no longer find this upgrade on Suncoast Parts, as I think there was an issue that the pedals came with Porsche branding on them. However, you will have no issues finding these aluminum Porsche Racing Pedals on eBay.
I am very happy with these pedals (pictured above) and have been using them for over 10 years. I even find heel and toe shifting easier than using the stock pedals.

1(b) Racing Track Pedals
If you are serious about the upgrade to racing pedals and plan on tracking your Boxster I would strongly recommend getting a set of pedals from Rennline.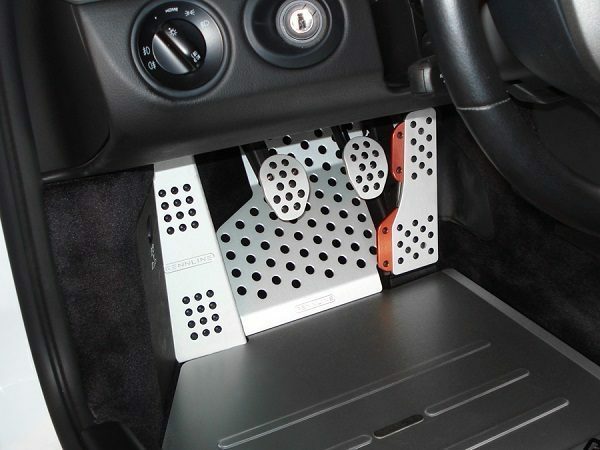 This is a true Heel and Toe Pedal set, as it comes with additional tabs on the upper and lower parts of the throttle pedal. The tabs are colored red in the photo above.
Expect to pay more than 4 times (4x) the amount of the original pedal option first recommended. However, Rennline gives you just a ton of options including rubber grip or perforated pedals.
All billet aluminum and 300 series stainless steel construction and compensates.
Eliminates factory plastic hinges and mounts that are notorious for fatigue and failure.
The integrated hinge incorporates bronze bearings impregnated with 19% SAE 30 oil
Dramatically improves heel and toe driving by allowing for individual driver ergonomic adjustments
Spherical rod end and stainless steel linkage that utilizes OEM cable cams (996/986)
Precision machined socket that accepts factory potentiometer arm (987/997/991/Pano)
Removable throttle extensions
Pedal covers are available in black and silver
Pedal extensions are available in red, black or silver
Rubber grips are removable to give you a smooth pedal surface if desired
2. 10 Boxster Easy Upgrades – Trunk Liners
I use my Boxster as my Daily Driver during the summer months. I often do all of my day-to-day shopping and as a result, it was a "must-have" to purchase quality trunk liners.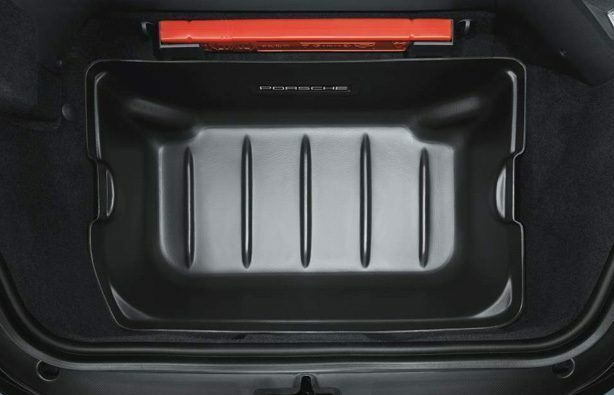 For the Front or Frunk compartment, I purchased the Porsche Branded liner. At some PCA (Porsche Club of America) events, drivers use this liner as a cooler and fill it with ice to serve beverages out of.
For the rear trunk, you cannot beat the Porsche rear cargo liner. You cannot beat this option for fit and functionality. It has definitely saved me from a few grocery and horticulture spills on the drive home.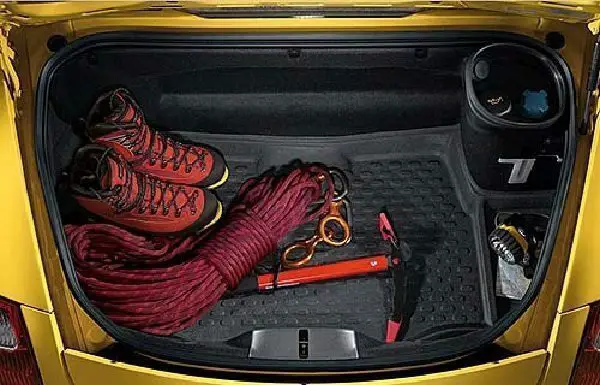 Both these upgrades preserve the interior of your trunk compartments and you can install them in seconds.
If you plan on the heavy use of your trunk compartments, then it is recommended to get good hood liners (front and back) for your Boxster.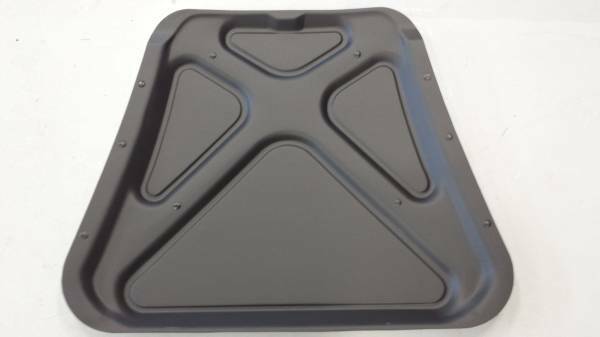 Many owners have had the unfortunate experience of closing the hood on a sharp edge of a box or cargo only to put a major dent in their hood. This is a very common problem. It is a shame when you see damage from accidental denting.
Das Schild comes with the highest Porsche community recommendations and comes with an option for both the front and rear trunk hoods.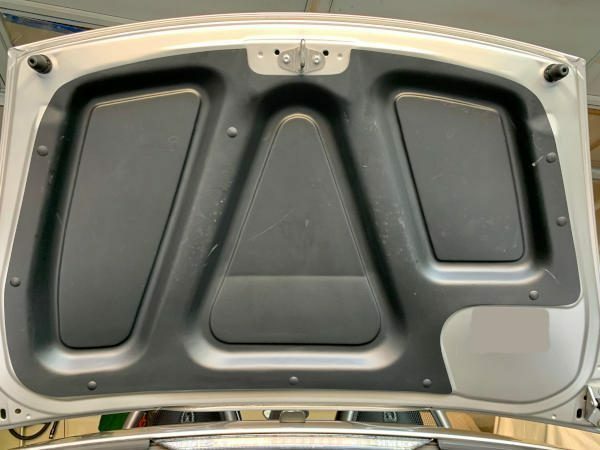 4. 10 Boxster Easy Upgrades – Radiator Grilles
I have cleaned my radiators once, and now never again. Ben Burner does an excellent overview of the cleaning of the Boxster Radiators and we outline it in this linked article.
Depending on where and when you drive, you can experience a lot of road debris collecting in your radiators. You have to do the cleaning to actually appreciate just how much debris can collect in your radiators, and thus this upgrade is on the 10 Boxster Easy Upgrades list.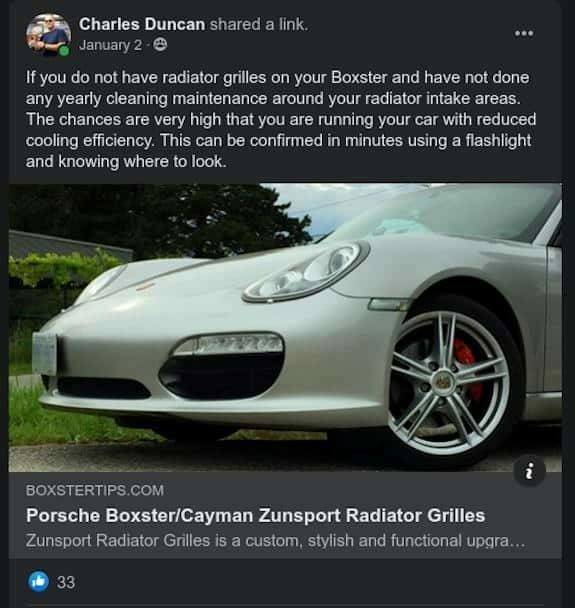 5. Interior LED Lights
Upgrading your interior lights to LED has a dramatic effect on the aesthetics of the interior of your car. The OEM lighting was a yellow-amber look vs the crisp daylight brightness of the new LED upgrade lights.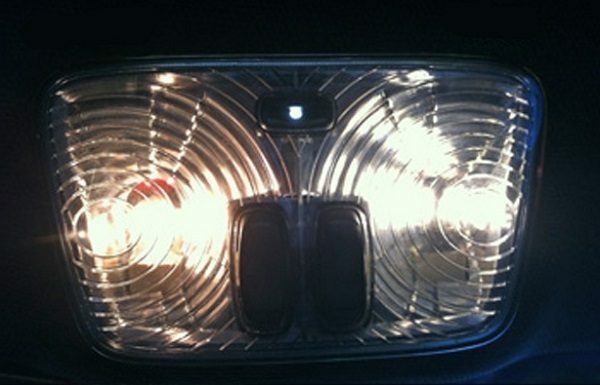 There are several bulbs to change to achieve this upgrade and we outline them:
5.1 LED Lights
Overhead Console x 1
Doors x 2
Front & Rear Trunk x 2
Housing for Glove Box x 1
Housing for the lower dash x 2
These lights can be sourced from most online vendors. I opted to use the LED Light set from SuncoastParts.COM. This is very easy to install in under 5 minutes. Amazon is selling multiple Interior LED Light Kits:
5.2 Bonus LED Ghost/Puddle Lights
For the ultimate customization, you can get Puddle or Ghost LED lights that shine a Porsche Logo, thus illuminating the ground below the vehicle when your doors are opened.
LED Puddle lights can be added to any vehicle and are very easy to install. Amazon puddle lights now display the Porsche logo.
5.2.1 Sells Out QUICKLY
6. Exterior LED Lights
Upgrading your Boxster with Exterior LED License Lights is an excellent low-cost upgrade. These lights make a considerable difference when used, and give your car the modern crisp look over the original incandescent lights.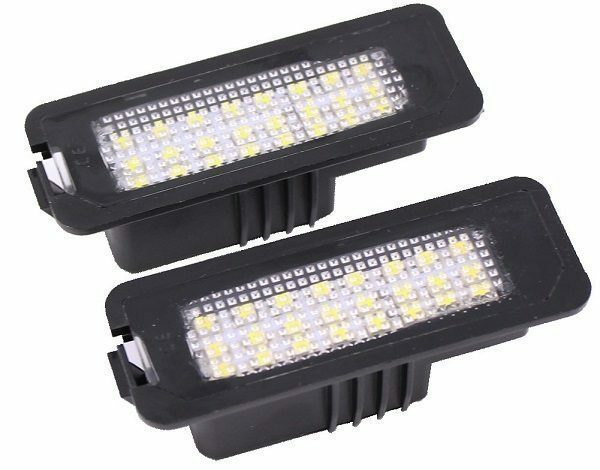 These lights can be sourced from most online vendors. I opted to use the LED Light set from SuncoastParts.COM. This is very easy to install in under 5 minutes. Amazon now makes these jits available for most Boxsters:
7. Clear Side Marker Lights
Enhance your Boxster to the true European look when you upgrade your Boxster to use Clear (or Smoked) Side Marker LED Lights. Remove those old ugly ORANGE side markers, NOW!!
Amazon now sells both clear and smoked LED side marker lights for all models of Boxster:
8. Tires
Your Boxster will go through tires like nothing. I easily went through my first set of rear tires in under 6000 miles. It is important to get a set of tires that will last and stick to the road. Rear Tires wear out at a 3:1 ratio versus the front tires.
Tires are a very critical upgrade on the 10 Boxster Easy Upgrades list.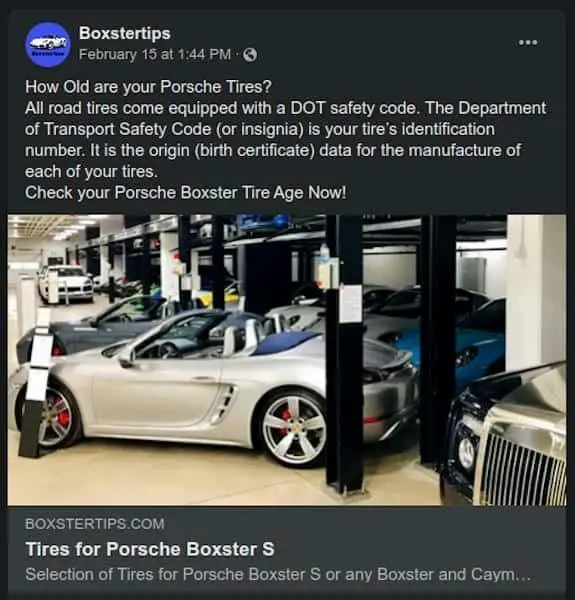 9. Floor Mats & Liners
Floor mats are important to upgrade in order to preserve the interior of your Boxster. Porsche purists will opt for coco mats. I am very happy with the Exclusive Porsche Floor mats from Suncoast and use them for most of my driving.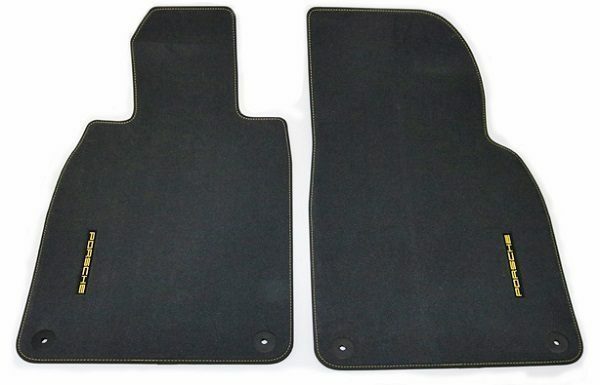 However, I do spend a lot of time at the beach and the OEM mats absorb more sand than my bathing suit. I quickly opted for the WeatherTech Floor liners. These floor liners make clean-up a snap.
You cannot beat the fit and build of the WeatherTech Floor Liners. These are excellent for track days and beach days. Excellent all-weather mats.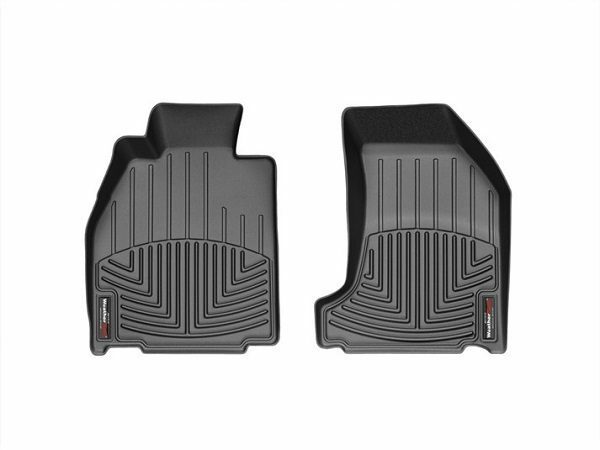 So make sure to get a good set of Floor Mats as they will improve the look of your car and add to the preservation of the interior of your car.
10 Boxster Easy Upgrades have to include the ultimate Llyod Floor Mats. They have fully licensed Porsche Brand mats. Lloyd mats stand up to the quality of a Porsche product.

10. Leather Driving Gloves
On the track, I wear my Sparco Gloves. They are a little long and bright to wear when I am daily driving. The Sparcos are so comfortable. You cannot beat open-lapping nights when you can concentrate on hitting the apex. If you plan on tracking your Boxster, then Sparco Driving Gloves are part of the 10 Boxster Easy Upgrades.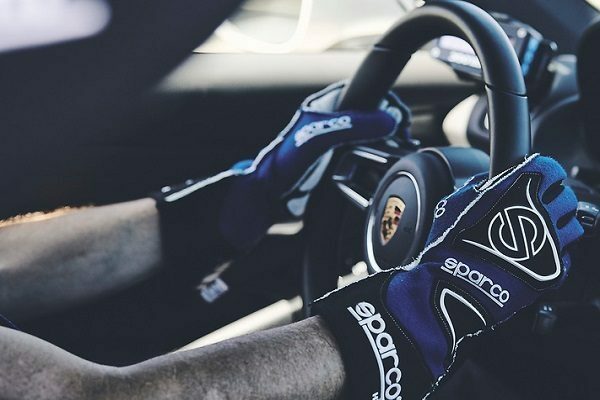 If you love driving and you want the support and grip of gloves. I often make the drive from New York down to Florida and find that wearing leather driving gloves reduces hand fatigue.
I have used multiple brands of leather gloves from Danier, Wilson, etc. to wear for my long driving trips. Since buying these "High Quality" Gaspar gloves, I have not looked back.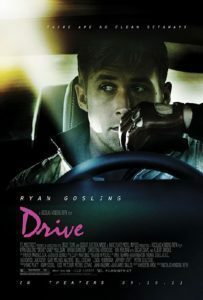 Gaspar Gloves is the creator of the original gloves as seen in the movie "Drive", and these gloves are exact replicas of what Ryan Gosling was wearing. The quality and fit of these gloves surprised me.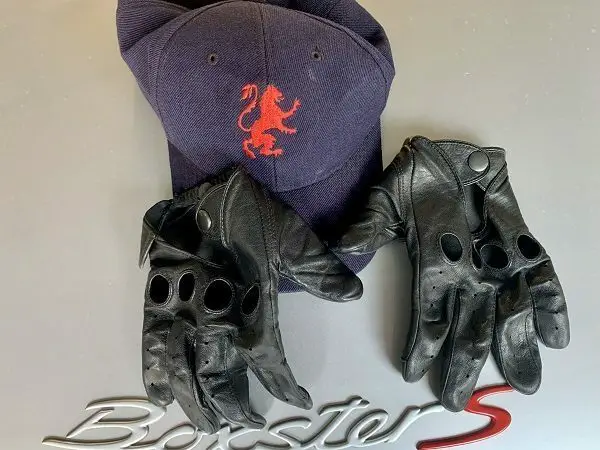 My primary reason for getting these gloves was to reduce fatigue on my hands during 8+ hours (sometimes 20+ hours) of driving.
The correct sizing of your driving gloves will play a critical aspect in their application.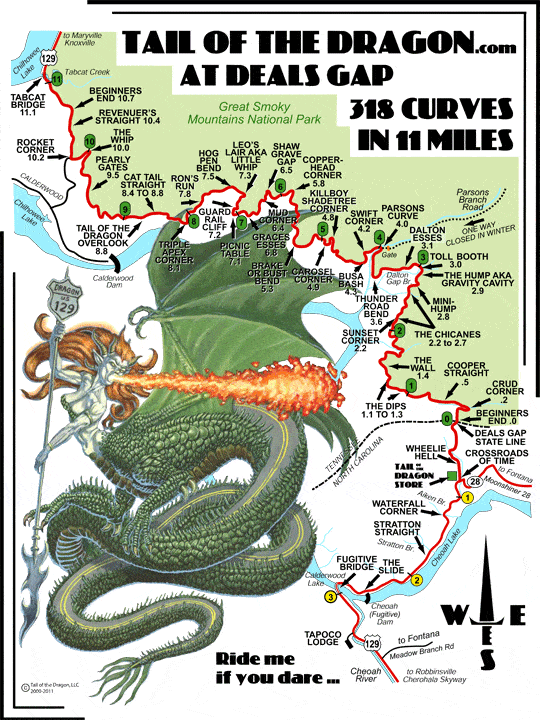 When driving through the mountains of West Virginia and the compulsory drive on the Tail of the Dragon, my hands would stick to the steering wheel and go numb. These gloves make ALL the difference in the world. If you are looking for a high level of grip, comfort and sensitivity this is a cheap way to go.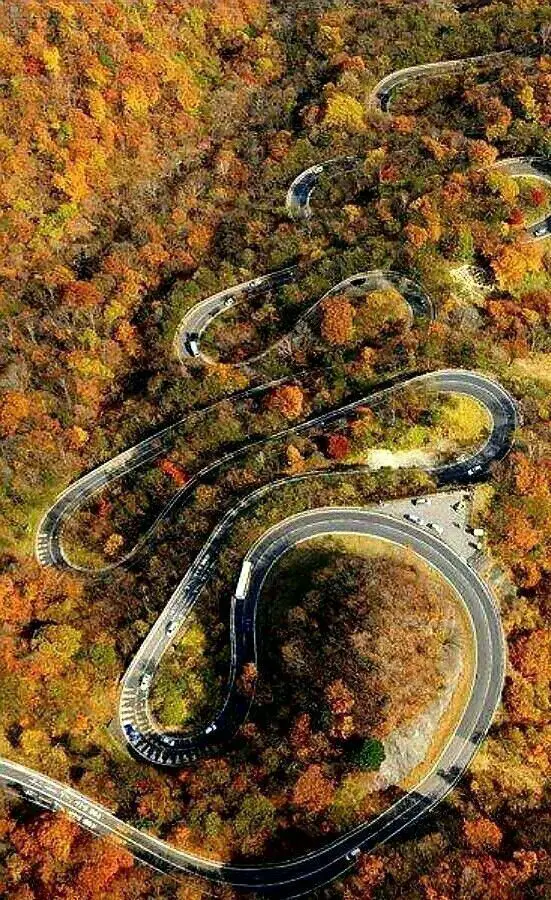 I plan on doing the Route 66 drive.
NOTE: Make sure you take the time to measure your glove size. This is critical when ordering online.
Conclusion:
We hope you enjoyed this short list of 10 Boxster Easy Upgrades. I was looking for quick, easy, and low-cost upgrades you can consider improving your Boxster experience.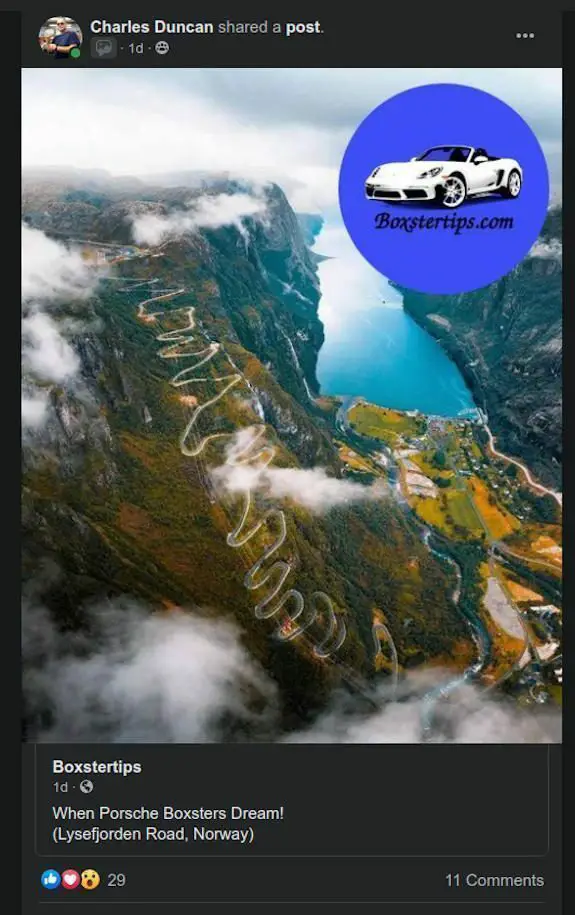 Also, be sure to check out our "Best Of" Series:
Other Articles of Interest
Last update on 2023-09-26 / Affiliate links / Images from Amazon Product Advertising API