You need one of the Best Porsche Boxsters car covers to protect your car and specifically protect your canvas convertible top. A good car cover will protect your Porsche Boxster for years to come.
Porsche Boxsters need a good car cover specifically because of the canvas convertible roof. You never want to store or park your car for long periods without protecting your canvas convertible top.
Firstly, the Boxster convertible canvas fabric is not waterproof, it is water-resistant. Thus your convertible fabric is susceptible to both moisture and mildew. Secondly, the principal element for the wear of your canvas convertible top is the collection of dust into the fabric. As a result, you need to adopt a good maintenance routine that includes using one of the best Porsche Boxster car covers.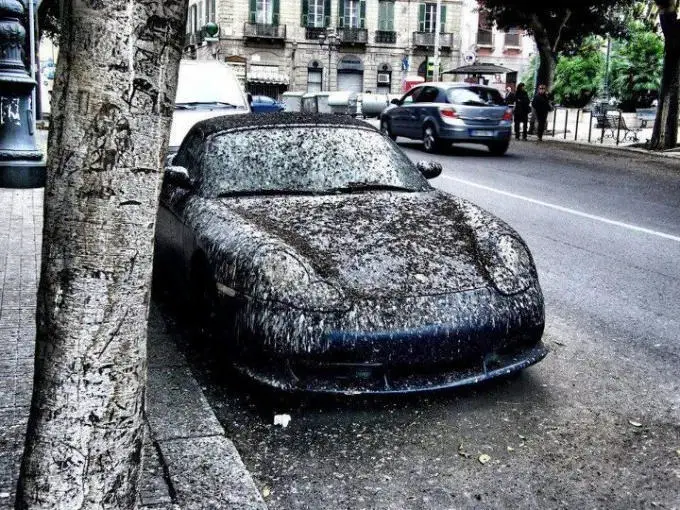 Why do I need a Porsche Boxster Car Cover?
Your Porsche Boxster's biggest enemies are the UV from the sun, tree sap, animal deposits (especially those seagulls), and other environmental factors (acid rain.)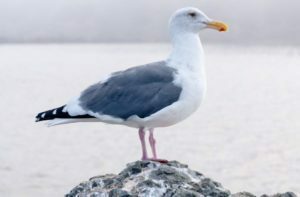 It is important to realize that car covers keep your paint from fading or scratching. UV Light can impact your interior and cause discoloring, cracking, and convertible tops from disintegrating. A car cover will also protect your car from getting dirty and wet during rainy and snowy seasons.
Another key point is that a car cover acts as a deterrent and keeps your vehicle safe from car thieves by keeping the contents inside your Boxster out of plain sight. The extra time required to remove your car cover makes a big difference. The time required to remove the car cover increases the chances of a thief getting caught or seen. Car theft is a crime of convenience and opportunity. Ultimately, a covered car is a lesser target than other vehicles without car covers. 
Sale
Bestseller No. 1
Weatherproof Car Cover Compatible with 1997-2012 Porsche Boxster - Comparable to 5 Layer Cover Outdoor & Indoor - Rain, Snow, Hail, Sun - Theft Cable Lock, Bag & Wind Straps
COMPATIBLE WITH: Porsche Boxster. Made for years: 1997 1998 1999 2000 2001 2002 2003 2004 2005 2006 2007 2008 2009 2010 2011 2012
CONSTRUCTION: Top quality breathable fabric (comparable to 5L) with double stitched, welded, and reinforced seams made for indoor and all elements outdoor with soft fleece inner lining to protect paint.
FEATURES: Breathable, Durable, Highly Weatherproof Protection protects against heat damage, bird droppings, acid rain, tree sap, dust, dirt, and other harmful pollutants.
VEHICLE FIT: Sized to length, width, height of vehicle; front and rear elastic hems to ensure fit.
Bestseller No. 2
Bestseller No. 3
YIXIN Waterproof Car Covers for 1998-2021 Porsche 991/992/996/997 Series Carrera / Targa / Turbo / GTS 190T Cover Customer Fit 100% Waterproof Windproof Strap & Double Door Zipper Up to 180" L (black)
【UNIVERSAL FIT】YIXIN for 1998-2009 Porsche 911 Carrera (996/997 Series) (If you think your model is close to Porsche 911 Carrera and the body length is within Up to 180" L, you can use this car cover, please measure it before buying, or consult customer service)
【DRIVER SIDE ZIPPER DESIGN】Driver with Co-pilot side there Each with a zipper in the car cover for easy entry. It is convenient for you to get into the car just in case it is already covered. Easy in and out without taking off the cover. There are also night reflection stripes on the surface. In this way, your car's contour can be easily seen and avoid accidents.
【Sturdy material】Durable material: Made of high-quality heavy-woven polyester taffeta, durable, non-fading, anti-ultraviolet, and 100% waterproof. YIXIN car cover will not tear or tear easily. 190T polyester taffeta can withstand water pressure up to 1500mm, escorting your car in rainy days. Suitable for outdoor and indoor use. Protect your vehicle from UV damage.( The polyester taffeta material will be thinner, the waterproof effect is extremely strong, and the storage is convenient)
【PROTECTION FROM WEATHER ELEMENTS】YIXIN car covers provide overall protection of car from all the elements: dust, snow, industrial pollution, bird droppings, leaves, pollens, acid rain etc. When the wind blows, even if it is just a light wind, it can blow twigs, small pebbles etc, these can all do harm to your car.
Bestseller No. 4
Porsche Boxster 718 OEM Outdoor Car Cover
Porsche car cover is an exact fit for your car
Fits 2017 + Porsche Boxster and Boxster S
Completly water restaint to protexct your paint from rain, snow, and sleet
Full Color Porsche crest logo
Bestseller No. 5
Waterproof Car Cover Replace for 2012-2022 Porsche 718 Boxster/Cayman 986/987/981, 6 Layers All Weather Full Car Covers with Zipper Door & Windproof Strap for Snow Rain Dust Hail Protection (718)
Compatible with: This Waterproof All Weather Full Car Cover Custom-fits for 2012-2022 Porsche 718 Boxster/Cayman 986/987/981/982 BASE/S/T/GTS 4.0/GT4/GT4 RS
Premium Materials: Made Of 6 Layers Heavy Duty Material: 1: Outermost is 210T material, can withstands summer sun exposure and winter rain/snow (Waterproof pressure up to 2000mm) 2: High reflective aluminum is good at sunproof, keeps car cool in the sunny day. 3. Inner thicker cotton backing to protect your car's painting
Design Details: 1: With Door Zipper in the left for easy access. 2. Windproof Straps at front & rear to fix your car cover In heavy wind weather. 3.Reflective Stripes to remind people at the night. 4.Pretty Mirror Pockets perfectly protect your mirror form damage. 5: Adjustable elastic bands at the bottom allows you adjust the size easily. 6: Four Straps help you to tie the cover to four wheels, Not worry about blow away on a windy day
All Weather Car Cover: Sportuli Car Covers can handle it all no matter hot sun or cold weather. The strengthful material keeps your car safe from sun, snow, frost, rain, hail, sand, dust, leaves, branches and birds dropping
Bestseller No. 6
GUNHYI Car Cover for Automobiles All Weather Waterproof, Universal Fit Coupe Sedan Nissan Versa, Porsche 718/911/Boxster, Audi tt, Subaru BRZ, Toyota Celica/Supra etc, Up to 175 Inch
【5 Layer Materials】 The most important thing for car cover is material. Most fabric easy to tear after the sun and rain. GUNHYI covers adopts 5 layers aluminum fabric, great for sunproof rainproof, better for wear-resistant and tear-resistant.
【Practical Design】 1 It's difficult to confirm front and rear for large cover, GUNHYI made a black fabric at front to help you put on the cover easily. 2 Windproof straps at front, middle and rear to stop the cover blow away by heavy wind. 3 Reflective strips remind others at night. 4 Come with a waterproof bag so you can easily store it when not using.
【Dimension T2】 Universal fit Sedan Coupe Convertible up to 175 inch(Not for SUV Hatchback). For exmaple Audi TT, BMW Z4, Subaru BRZ, Mazda RX-7/RX-8, Nissan 240SX/Versa/350Z/370Z, Hyundai Accent, Porsche 718 Boxster/911, Scion IA, Toyota 86/Supra etc.
【All Weather Protection】 GUNHYI car covers can effectively protect your vehicle from harmful UV rays, dirt, dust, snow, frost, rain, Fallen leaves, industrial pollutants and bird droppings. Perfect for indoor and outdoor use.
What is the difference between a universal fit car cover and a custom-fit car cover?
There are many universal, and ill-fitting car covers available at lower prices. Many universal covers are made with inferior fabrics that quickly deteriorate, don't fit your vehicle correctly. Ill-fitting car covers can blow away with the wind or rub against your paint finish.
Custom-fitted car covers are made specifically for your Porsche Boxster Model. This ensures that your car cover provides maximum coverage and protection for your car. The custom-fitted car cover will snuggly fit on your car cover and not blow off. Your car paint finish will not mar by the movement or play of the car cover. An excellent fitting car cover just looks better.
Do I need a Porsche Boxster Car Cover if I park my car indoors?
Yes! 
Firstly, the primary enemy of your Porsche Boxster is DUST! A good car cover will keep your convertible canvas top clean. As a result, this prevents dust from collecting in the fabric which causes premature aging and wear. Dust in your Boxster's canvas convertible top will act like sandpaper and is the fundamental cause of premature wear.
You need to keep your canvas top clean at all times. You need to learn the correct methods for Porsche Convertible Top Cleaning & Conditioning. A good car cover goes a long way to preserve your convertible top, by reducing dust collecting on your car.
Using a car cover will keep your vehicle cleaner and save you a lot of time and money. No matter where you live, your car will get very dusty without a car cover, even in your garage. 
The worst case for dust is underground garages in large condominium complexes.
For indoor use, you need a good car cover, both an outdoor or indoor car cover will do. But the indoor car cover is lighter and packs away much smaller (conveniently) for storage and quick access.
Do I need a car cover if I park my car outdoors?
Yes!
Prolonged sun exposure and UV light will damage your vehicle's paint, seats, and dash more than virtually any other element. In order to preserve the value and condition of your Porsche Boxster, it is critical to use a car cover.
You need to protect you Boxster from the elements that it will encounter being parked or stored outdoors. You must cover up your car if you are planing on not using it for long periods of time.
For outdoor use, you need a good outdoor-rated car cover. It is not advisable to use an indoor car cover outdoors.
What is the Difference Between an Indoor and Outdoor Car Cover?
If you store your car inside a garage 100% of the time, you are going to want to buy an indoor car cover. An indoor car cover is soft, small, and light. It will pamper your car's finish and protect your convertible top from dust and your interior from prying eyes. An indoor car cover is deployed in seconds and easily packs away in your trunk or on a shelf.
If your car sits outdoors for periods of time, you are going to want to buy an outdoor car cover. Outdoor car cover fabrics protect your Boxster against harsh elements. Outdoor car cover fabrics are designed to be waterproof, protect your car from snow, tree sap, bird droppings. They are made to hold up for extended periods in the sun. Over time, UV-rays cause the most damage to your vehicle.
Outdoor car covers are heavier and thicker than indoor car covers. Storage of outdoor car covers is in a large hockey/football gear "like" size bag. You cannot store an outdoor car cover in your Porsche Boxster.
Do not store a Porsche Boxster outdoors for periods of time without a good outdoor car cover.
Can a Waterproof Car Cover do Harm to my Car?
Outdoor car covers need to be lined with a soft breathable material. This is so that the cover does not scratch your paint. You want a cover made of a material that is waterproof, yet can breathe to prevent moisture or mildew build up.
When looking for a car cover, you want to ensure the cover fabric is breathable and allows moisture to evaporate through the fabric. This will ensure your paint's protection. You want an outdoor cover that is "water-resistant" and breathable, not "waterproof" per se.
A fully waterproof cover can be detrimental to your paint job.
Conclusion
Take the time to research and choose one of the Best Porsche Boxster Car Covers for your car. It will make a difference and contribute to the longevity of your amazing car.
From YouTube
Scotty has a great video that covers all the bases here.
Other Articles of Interest
Last update on 2022-10-20 / Affiliate links / Images from Amazon Product Advertising API