You need one of the Best Porsche Boxsters car covers to protect your car and specifically protect your canvas convertible top. A good car cover will protect your Porsche Boxster for years to come.
Porsche Boxsters need a good car cover specifically because of the canvas convertible roof. You never want to store or park your car for long periods without protecting your canvas convertible top.
Firstly, the Boxster convertible canvas fabric is not waterproof, it is water-resistant. Thus your convertible fabric is susceptible to both moisture and mildew. Secondly, the principal element for the wear of your canvas convertible top is the collection of dust into the fabric. As a result, you need to adopt a good maintenance routine that includes using one of the best Porsche Boxster car covers.
Why do I need a Porsche Boxster Car Cover?
Your Porsche Boxster's biggest enemies are the UV from the sun, tree sap, animal deposits (especially those seagulls), and other environmental factors (acid rain.)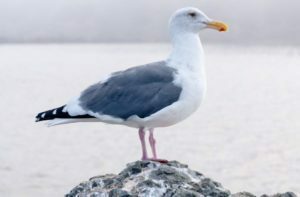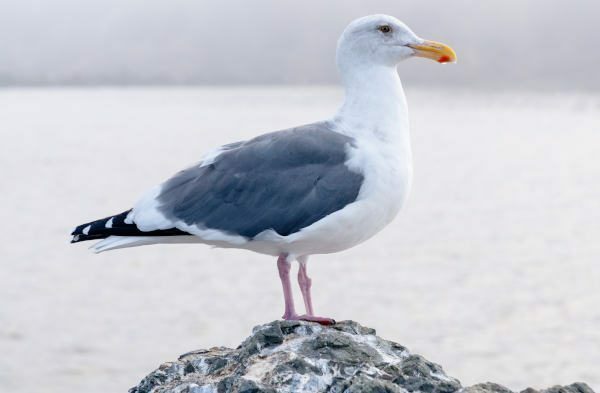 It is important to realize that car covers keep your paint from fading or scratching. UV Light can impact your interior and cause discoloring, cracking, and convertible tops from disintegrating. A car cover will also protect your car from getting dirty and wet during rainy and snowy seasons.
Another key point is that a car cover acts as a deterrent and keeps your vehicle safe from car thieves by keeping the contents inside your Boxster out of plain sight. The extra time required to remove your car cover makes a big difference. The time required to remove the car cover increases the chances of a thief getting caught or seen. Car theft is a crime of convenience and opportunity. Ultimately, a covered car is a lesser target than other vehicles without car covers. 
Bestseller No. 1
Weatherproof Car Cover Compatible with Porsche Boxster 1997-2012 - 5L Outdoor & Indoor - Protect from Rain, Snow, Hail, UV Rays, Sun - Fleece Lining - Anti-Theft Cable Lock, Bag & Wind Straps
COMPATIBLE WITH: Porsche Boxster, all submodels: 1997-2012 Boxster. Made for years: 1997 1998 1999 2000 2001 2002 2003 2004 2005 2006 2007 2008 2009 2010 2011 2012
CONSTRUCTION: Top quality breathable fabric (comparable to 5L) with double stitched, welded, and reinforced seams made for indoor and all elements outdoor with soft fleece inner lining to protect paint.
FEATURES: Breathable, Durable, Highly Weatherproof Protection protects against heat damage, bird droppings, acid rain, tree sap, dust, dirt, and other harmful pollutants
VEHICLE FIT: Sized to length, width, height of vehicle; front and rear elastic hems to ensure fit
Bestseller No. 2
Porsche Boxster 718 OEM Outdoor Car Cover
Porsche car cover is an exact fit for your car
Fits 2017 + Porsche Boxster and Boxster S
Completly water restaint to protexct your paint from rain, snow, and sleet
Full Color Porsche crest logo
Bestseller No. 3
Custom Car Cover for Porsche Boxter Cayman 96 ~ 15 Breathable, Indoor and Outdoor Automotive Accessories - Dust, UV Ray, Mist, Vehicle Protection - Full Semi - Elastic Hem and Bonus Storage Bag
✅ PRESERVES PAINT BRILLIANCE - Want to maintain the vibrance of your automobiles' paint job? Our car cover serves as a deflector against the sun's UV rays which can cause cars' paint to fade and crack.
✅ PROTECTS AGAINST SCUFFS & SCRATCHES - Don't wish to see any marks on your vehicle? With our protective covers, your car won't be fully exposed to environmental conditions that cause abrasions.
✅ ALLOWS MOISTURE TO ESCAPE - With its soft and breathable fabric, this automobile protector allows heat, moisture, dampness and condensation to escape, keeping your car looking clean and spot-free.
✅ SNUG FIT - This premium auto wrap is fitted with elastic hems that ensure a tight and secure protection over your vehicle. These will prevent the cover from being easily blown off on a windy day.
Bestseller No. 4
CoverMaster Gold Shield Car Cover for Porsche Boxster - 5 Layers Waterproof
5 Layers Total, Composed of three (3) layers of Polypropylene PLUS which offers the best water protection, making the cover - waterproof.
One (1) layer of Micro-Porous film that allows the car to breathe and prevent oxidation and water build up
One (1) layer of super soft cotton fleece coating which touches the car and protects the finish and the paint
Extreme weather protection: snow, ice, rain, hail, wind, and strong UV Rays
Bestseller No. 5
Bestseller No. 6
iCarCover Fits. [Porsche Boxster Convertible] 1997 1998 1999 2000 2001 2002 2003 2004 2005 Waterproof Custom-Fit Car Cover
✅ 100% WATERPROOF & WEATHERPROOF: Works for all four seasons! iCarCover's car cover is made of high-quality material, it will keep your car safe perfectly from wind, rain, snow, dust, sand, debris, paint, odors, and other damages. No more worries about getting scratches, natural hazards such as water, bird droppings, tree sap, toxic, industrial, and unexpected elements on your valuable cars.
✅ 100% UV RAYS & HEAT PROTECTION: iCarCover's chemical-free UV protective layer prevents UV rays from damaging your vehicle's exterior, paint, and interior while minimizing the interior temperature of the vehicle so you can feel cooler when you get in the car. Are you afraid of our cover material? No warries, it is a paint-pampering fabric which is non-abrasive, your finish will stay slick and glossy all day.
✅ 100% WINDPROOF & PREVENT THEFT: the cover has three buckles that are between the cover material with straps, it will keep your car safe under windy conditions and it will never affect your car paint. There are two built-in reinforced grommets on each side to keep the cover secure. Moreover, our car cover has elastic hems on the front and rear which hold the cover in place.
✅ 100% GUARANTEED FIT: Unlike others, iCarCover designed the cover with the best fabric material for all drivers who love cars. You don't need to worry about getting damages due to cheap material car cover. Not only does it offers full custom-fit outdoor & indoor car cover but also is extra durable with soft inner lining that will protect your car's paint. The snug fit and generous cut keep the wheels covered and clean.
What is the difference between a universal fit car cover and a custom-fit car cover?
There are many universal, and ill-fitting car covers available at lower prices. Many universal covers are made with inferior fabrics that quickly deteriorate, don't fit your vehicle correctly. Ill-fitting car covers can blow away with the wind or rub against your paint finish.
Custom-fitted car covers are made specifically for your Porsche Boxster Model. This ensures that your car cover provides maximum coverage and protection for your car. The custom-fitted car cover will snuggly fit on your car cover and not blow off. Your car paint finish will not mar by the movement or play of the car cover. An excellent fitting car cover just looks better.
Do I need a Porsche Boxster Car Cover if I park my car indoors?
Yes! 
Firstly, the primary enemy of your Porsche Boxster is DUST! A good car cover will keep your convertible canvas top clean. As a result, this prevents dust from collecting in the fabric which causes premature aging and wear. Dust in your Boxster's canvas convertible top will act like sandpaper and is the fundamental cause of premature wear.
You need to keep your canvas top clean at all times. You need to learn the correct methods for Porsche Convertible Top Cleaning & Conditioning. A good car cover goes a long way to preserve your convertible top, by reducing dust collecting on your car.
Using a car cover will keep your vehicle cleaner and save you a lot of time and money. No matter where you live, your car will get very dusty without a car cover, even in your garage. 
The worst case for dust is underground garages in large condominium complexes.
For indoor use, you need a good car cover, both an outdoor or indoor car cover will do. But the indoor car cover is lighter and packs away much smaller (conveniently) for storage and quick access.
Do I need a car cover if I park my car outdoors?
Yes!
Prolonged sun exposure and UV light will damage your vehicle's paint, seats, and dash more than virtually any other element. In order to preserve the value and condition of your Porsche Boxster, it is critical to use a car cover.
You need to protect you Boxster from the elements that it will encounter being parked or stored outdoors. You must cover up your car if you are planing on not using it for long periods of time.
For outdoor use, you need a good outdoor-rated car cover. It is not advisable to use an indoor car cover outdoors.
What is the Difference Between an Indoor and Outdoor Car Cover?
If you store your car inside a garage 100% of the time, you are going to want to buy an indoor car cover. An indoor car cover is soft, small, and light. It will pamper your car's finish and protect your convertible top from dust and your interior from prying eyes. An indoor car cover is deployed in seconds and easily packs away in your trunk or on a shelf.
If your car sits outdoors for periods of time, you are going to want to buy an outdoor car cover. Outdoor car cover fabrics protect your Boxster against harsh elements. Outdoor car cover fabrics are designed to be waterproof, protect your car from snow, tree sap, bird droppings. They are made to hold up for extended periods in the sun. Over time, UV-rays cause the most damage to your vehicle.
Outdoor car covers are heavier and thicker than indoor car covers. Storage of outdoor car covers is in a large hockey/football gear "like" size bag. You cannot store an outdoor car cover in your Porsche Boxster.
Do not store a Porsche Boxster outdoors for periods of time without a good outdoor car cover.
Can a Waterproof Car Cover do Harm to my Car?
Outdoor car covers need to be lined with a soft breathable material. This is so that the cover does not scratch your paint. You want a cover made of a material that is waterproof, yet can breathe to prevent moisture or mildew build up.
When looking for a car cover, you want to ensure the cover fabric is breathable and allows moisture to evaporate through the fabric. This will ensure your paint's protection. You want an outdoor cover that is "water-resistant" and breathable, not "waterproof" per se.
A fully waterproof cover can be detrimental to your paint job.
Conclusion
Take the time to research and choose one of the Best Porsche Boxster Car Covers for your car. It will make a difference and contribute to the longevity of your amazing car.
From YouTube
Scotty has a great video that covers all the bases here.
Other Articles of Interest
Last update on 2021-04-18 at 04:14 / Affiliate links / Images from Amazon Product Advertising API