For all new 986/987/987.2 Boxster (and Cayman) owners, I would highly encourage you to download (Google Books) or snail mail a copy of Wayne Dempsey's "101 Projects for your Porsche Boxster".
This book covers the majority of all questions that most new owners have about maintaining and repairing their Boxster. The pictures are excellent and the book provides estimates in price and time for virtually every single item your Boxster will need to run well. The cost is a pittance given the importance of the information in it.
Because of using this book, you will do virtually all the maintenance on your Boxster. This book also will walk you through the majority of repairs you may need to have done.
Sale
From the Founder of Pelican Parts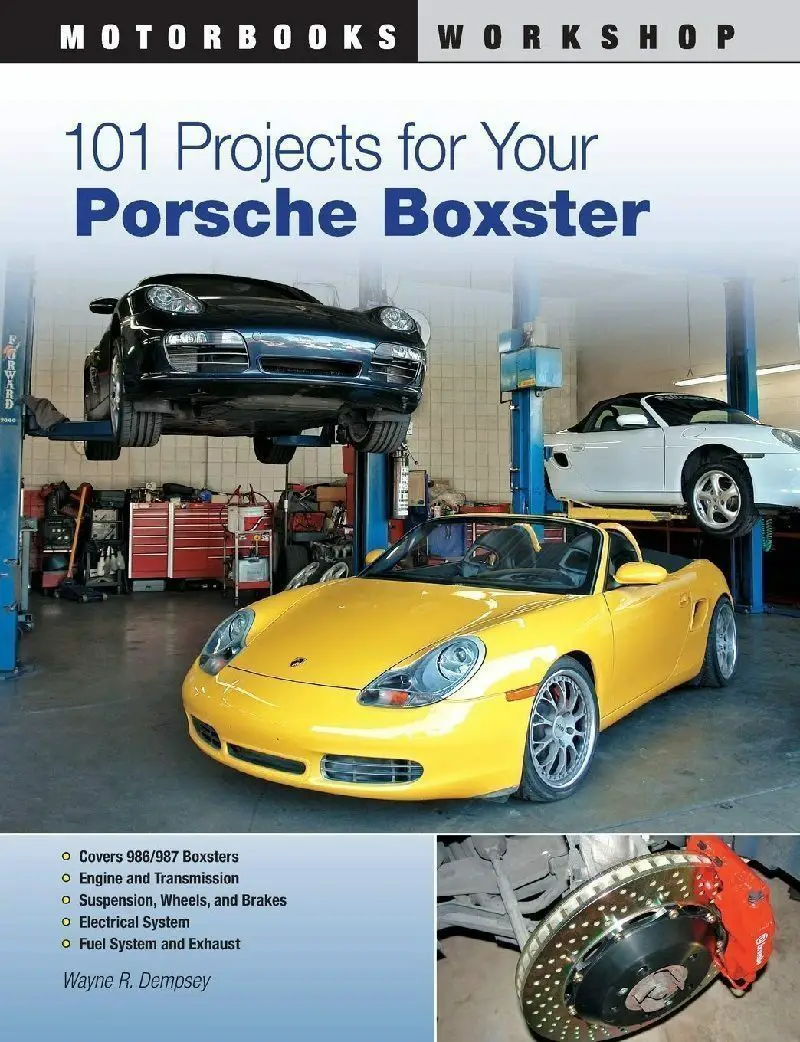 Whether it's repairing your engine with an intermediate shaft bearing upgrade or fitting new wheels, veteran author and Pelican Parts founder Wayne R. Dempsey guides you through the process, giving away endless tips and tricks garnered from years of working on these wonderful German roadsters. With over 1000 full-color photographs, and 312 pages of never-before-compiled technical content, 101 Projects for Your Porsche Boxster is an invaluable resource for any Boxster owner.

— Pelican Parts
Wayne Dempsey co-founded Pelican Parts, an Internet-based automotive parts company that has been a go-to source for Porsche DIY enthusiasts for more than a decade. 101 Projects for Your Porsche Boxster results from the author's hands-on experience with the vehicle and the various technical articles he has written on the car.
A Must-Have for the DIYers
This is an excellent reference book! Amazing detailed color photographs with explicit descriptions. Each project has a Time/Tab/Talent line which describes the estimated time, cost and experience required for the project. It also describes the tools required and performance tips (what it will improve). But probably the best part is a web link for more info. It has the exact same details and photos that are in the book, plus a parts list and means to order them.
101 Projects of Fun
The range of projects is very broad. Some projects are repairs, while other projects are improvements for the Boxster. All readers will find projects for their level of technical and mechanical expertise.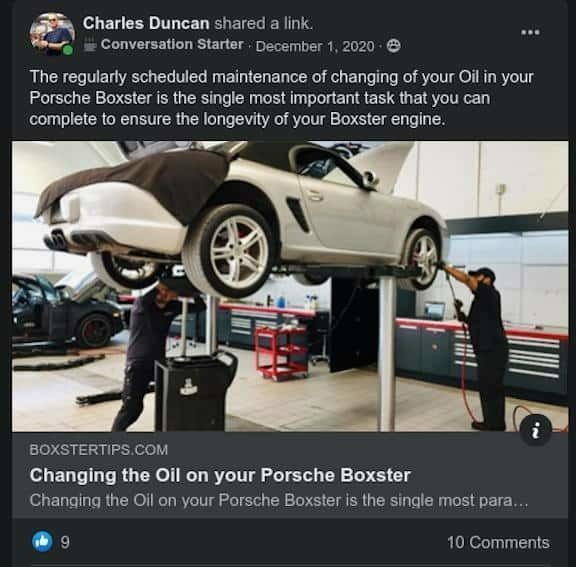 I enjoyed this book immensely. As a result, I learned and completed many of the projects. I highly recommend this book for all 986/987 and 987.2 owners.
I use the book regularly, and it has become dirty from engine-side reference, highlighting, and margin notations. I highly recommend this book to all Boxster/Cayman owners.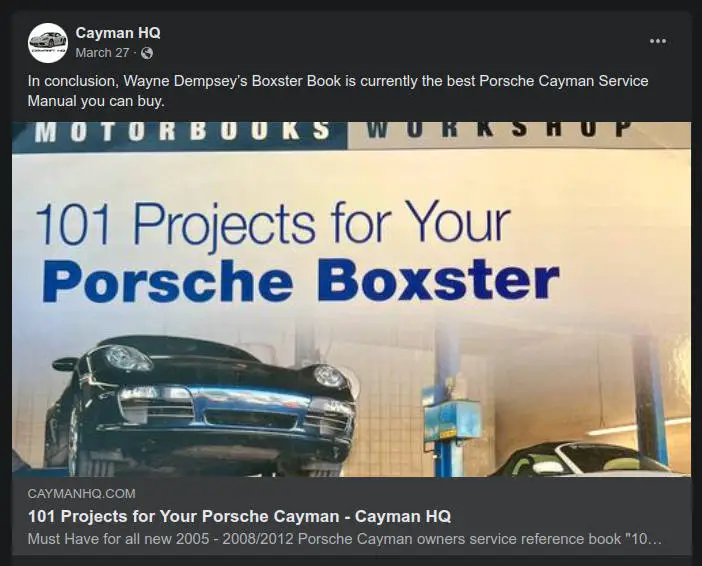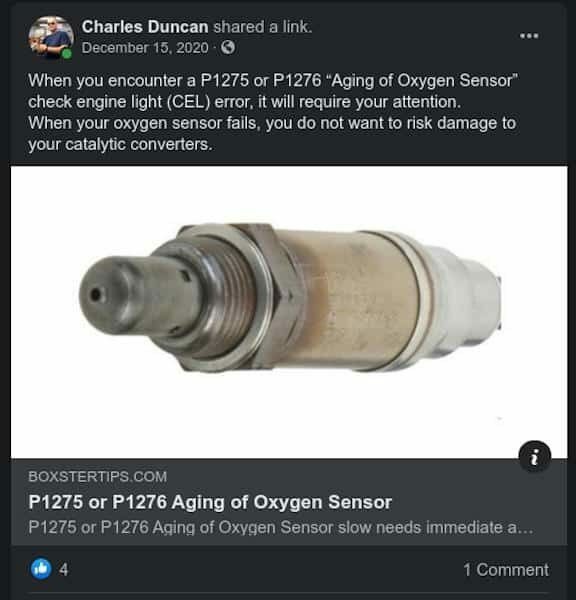 This book is a must-have. It makes an excellent gift and will allow you to get more out of your Boxster.
Sale
Other Articles of Interest
Last update on 2023-12-09 / Affiliate links / Images from Amazon Product Advertising API