Give your Boxster the true European look when you Upgrade your Boxster to Clear Side Marker Lights. Remove those old ugly ORANGE side marker lights ASAP.
Comparison of Clear VS Orange Marker Lights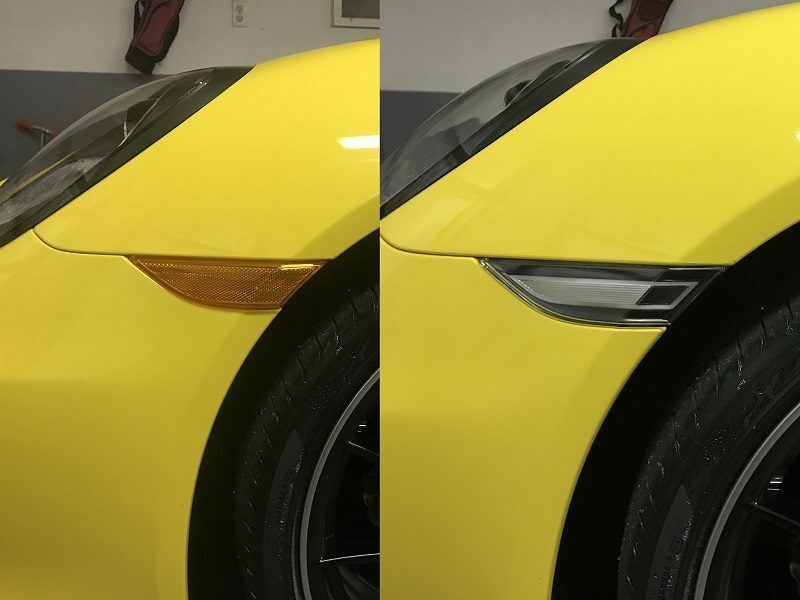 This is a super easy upgrade to improve the general aesthetics of your car. What makes the project even easier is that you are using authentic Porsche parts, ensuring fit and operation.
This gives the Porsche Boxster a cleaner look.
Installed Boxster Clear Side Marker Lights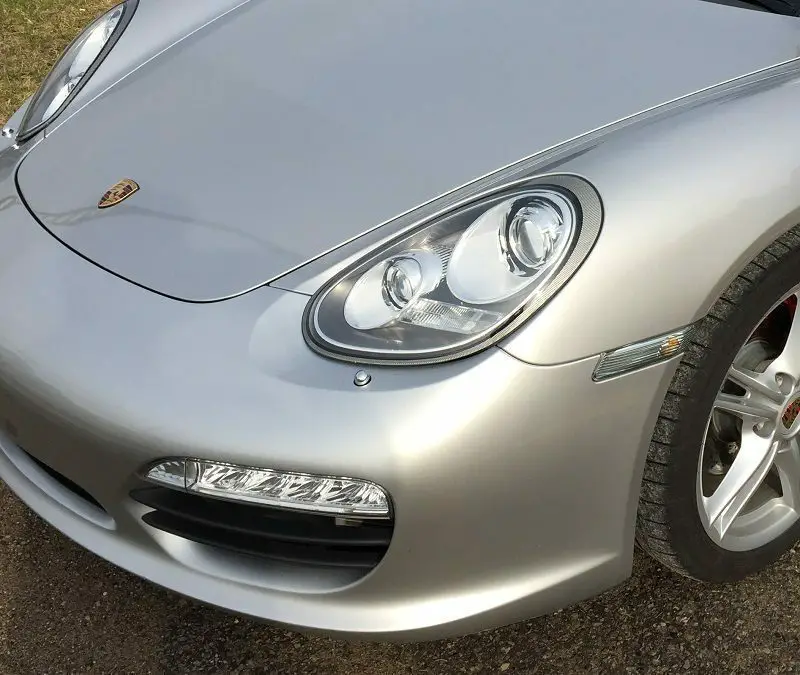 In North America, I strongly recommend the purchase of these lights from Suncoast Parts Porsche Parts & Accessories. Otherwise, try to source these parts from your local dealer and show your PCA membership card for a further 10% to 25% discount.
This upgrade for your Boxster is under 2 minutes of work.
You are using OEM Porsche Factory parts and the marker lights are fully interchangeable.
Easy Upgrade
Whether you're replacing old cracked lenses or just want a change from stock, the clear marker replacements snap in place in minutes; no tools or mods are required.
Old Orange Marker Light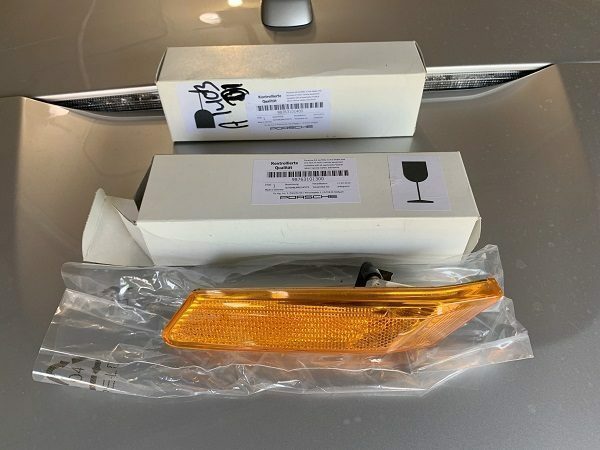 Amazon now sells both clear and smoked LED side marker lights for all models of Boxster:
From the Internet:
Also, be sure to check out our "Best Of" Series:
Other Articles of Interest
Last update on 2023-09-26 / Affiliate links / Images from Amazon Product Advertising API