You need the best tires for your Porsche Boxster. Tire selection for Porsche Boxster will be an ongoing issue to deal with. The Rear tires tend to wear much faster than the front tires (3:1 ratio). This is because the engine of the Porsche Boxster is on the rear tires. This gives the Porsche Boxster its perfect balance and makes it one of the number 1 road cars in history.
Porsche Boxster Rear Tire Wear
The Boxster is a mid-engine car, therefore the majority of the weight of the car is riding on the rear tires. As a result, Boxster owners will face tire extensive wear.
When I first bought my Porsche Boxster S, I went through a rear set of tires in under 10,000 km (or 6,000 miles.) The car was just a dream to drive and the PSM made drifting predictable and a breeze. Drifting your supremely balanced Boxster on the track makes you feel like Ken Block.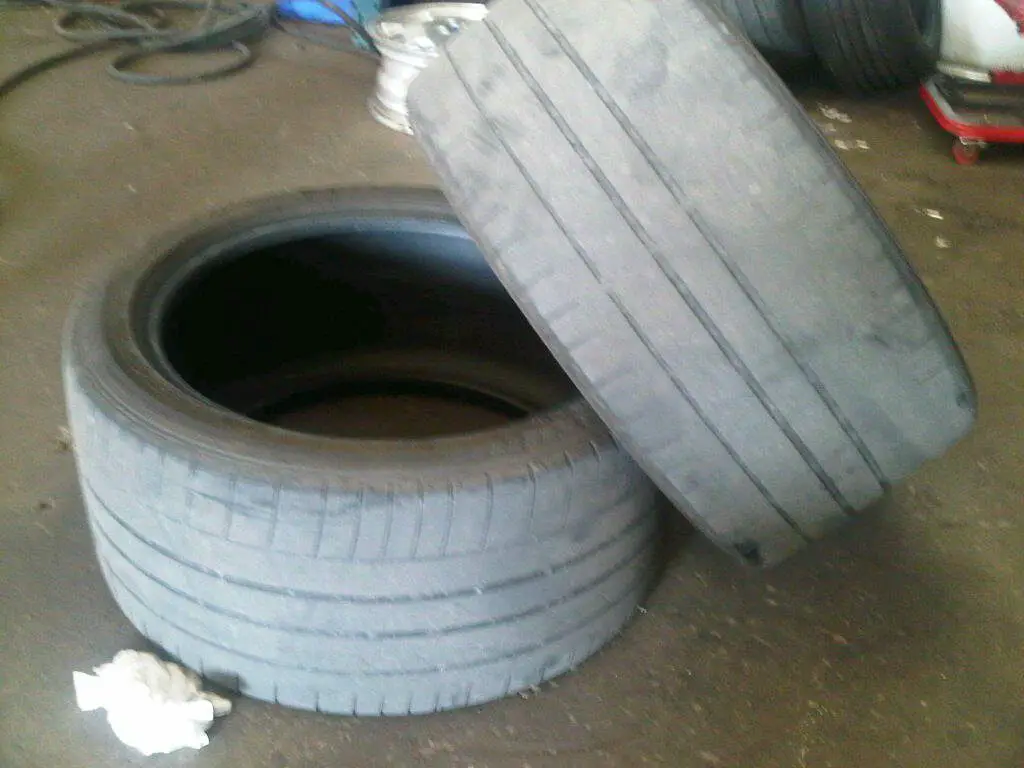 Best Tires for your Porsche Boxster – Tire Upgrades
My 2009 Boxster S originally came with Bridgestone Potenza RE050A tires.
Front Size:
18″
235/40-18
Rear Size:
18″
265/40-18
The Potenza RE050A tires are Porsche N1-rated. These tires did not last very long, but I was driving the tires and car very hard.
Recommended Ultra Summer Performance Tires
MICHELIN Pilot Sport 4 S Performance Radial Tire-235/40ZR18/XL 95Y
Ultra high performance premium tires
High speed tire for car enthusiast
A street tire suitable for some track usage
OE high performance sports cars and exotic cars
119th in wet lap time. 1st in wet braking
Fit Type: Vehicle Specific
Load Capacity: 1521
987.2 18 inch Front Tire
These tires are phenomenal on the track and road, they are highly recommended.
Recommended All Season Tires
UPDATE: BEST Street Tires for Your Porsche Boxster
Multiple Boxster forums and PCA members have given incredible praise for the Continental Extreme Contact DWS06 All-Season Radial Tire.
At Boxstertips, we installed these tires on one of our cars, and with over 600 miles on these tires, we can confirm that the ride and performance are excellent. The primary reason to opt for these tires on the street is because of the UTQG: 560 AA A rating!!
CONTINENTAL 235/40ZR18 95Y XL CONTI EXTREME CONTACT DWS06 PLUS
All season tread
Black sidewall
50,000 mile limited manufacturer tread life warranty for non-staggered fitments, or 25,000 mile limited warranty for rear staggered fitments
Built with Continental's SPORTPLUS+ Technology that allows for precise handling and better grip on slippery roads
987.2 18 inch Front Tire
What is UTQC?
UTQC stands for Uniform Tire Quality Grading. If you compare the UTQC of the phenomenal MICHELIN Pilot Sport 4 S Performance Radial Tire to the Continental Extreme Contact DWS06 All-Season Radial Tire you find a substantial difference.
| Tire Brand | UTQC Rating | Recommended Use |
| --- | --- | --- |
| MICHELIN Pilot Sport 4 S Performance Radial Tire | 300 AA A | Track/Street |
| MICHELIN Pilot Sport All Season 4 Performance Tire | 540 AA A | Street |
| Continental Extreme Contact DWS06 All-Season Radial Tire | 560 AA A | Street |
Note: All Season Tires are NOT recommended for TRACK USE, strictly road use.
New Tires Break-In Period
New tires do not have the maximum traction. They are slippery on all roads. New tires contain a light coat of mold release and require a suitable break-in period to scuff off the mould release.
Break in your new set of tires by driving at moderate speeds during the first 200 to 500 miles (320 to 800 km). You must anticipate longer braking distances and minimal traction on turns. Do not let your car break on you as you hit the apex. Do a thorough break-in of your new tires.
In the video below, the driver of a brand new Ferrari 488 Pista ($417K) with 710 HP learns this lesson the hard way. A simple hard throttle on a straight road and the driver loses complete control and totals the car.
Make sure you know your car and definitely know your tires.
Always Break In Your New Tires before Going Out on Maneuvers
Michelin Brand Mileage Treadwear Warranties
Wet Weather Driving
Rear tire wear will be very noticeable when driving in the rain. Brisk acceleration will result in the rear of the car kicking to the right. Be aware that this can happen.
At the first sign of lost traction in the rain you must proceed to get new tires. At the very least, you need to avoid driving in the rain.
Porsche N-Spec Tires Explained
The Porsche N Specification tires are designed to meet performance and durability standards set by Porsche. In collaboration with Michelin, Pirelli, Continental, Bridgestone, and several other top tire brands, Porsche has developed a tire that will surpass all of your performance expectations because they were designed with you and your Porsche in mind.
Your Porsche was made to perform.
Branded as N-Spec
N-Spec tires that have passed all of the tests and received Porsche's engineering department's release can be branded with an N-specification. The N-specification brandings include N-0 (N-zero), N-1, N-2, N-3, N-4, N-5 or N-6. These markings on a tire's sidewall clearly and permanently identify them as approved by Porsche for their vehicles. The N-0 marking is assigned to the first approved version of the tire design. As that design is refined externally or internally, the later significant evolutions will result in a new generation of the tire to be branded with N-1, N-2, N-3, etc., in succession. When a completely new tire design is approved, it receives the N-0 branding and the succession begins again.
Mixing N-Spec Tires
Porsche strongly recommends that only tires with the same manufacturer and with the same specification code (e.g. "N0", "N1" …) should be mounted on the vehicle. Tires should be replaced no less than in pairs on one axle at a time. Only tires of the same tire make and type must be used. Since many Porsche vehicles are fitted with different-sized tires (or offset) on their front and rear axles, this requires matching the tire brand, tire name and N-specification front to rear. While the tire manufacturers may also build other tires featuring the same name, size and speed rating as the N-specification tires for non-Porsche applications, these tires may not be branded with the Porsche N-specification because they do not share the same internal construction and/or tread compound ingredients as the N-specification tires.
Replacing N-Spec Tires
Your Porsche was originally delivered with N-specification tires that have been discontinued and are no longer available, it is recommended to replace all four tires to a higher numeric N-specification design appropriate for that vehicle.
Break-in of New N-Spec Tires
Initially, N-Spec tires do not have full traction. The driver needs to be fully aware of this and drive accordingly. New tires take approximately 200-500 miles (320 – 800 kilometres) to be broken in and achieve suitable traction. New tires installed on only one axle will result in a noticeable change in handling. This occurs due to the different tread depths of the other tires. This happens especially if only rear tires are replaced. However, this condition disappears as new tires are broken in.
Know your Porsche Boxster Tire's Age
During a PCA Tech Tactics EAST conference in Easton, PA, USA, tire aging was a critical point covered. A Michelin Tire Engineer went over that the chemical additives that make rubber elastic lose their effectiveness in the course of time. The rubber becomes brittle and cracks. Considering the performance capabilities of a Porsche, under no circumstances should tires older than 6 years be used.
How Old are your Porsche Tires?
All road tires come equipped with a DOT safety code. The Department of Transport Safety Code (or insignia) is your tire's identification number. It is the origin (birth certificate) data for the manufacture of each of your tires.
Check your tire ages now.
Break Down of DOT Safety Code
You can easily spot the DOT stamp on each tire as it starts with the DOT insignia. All tires sold in the USA have a DOT safety code stamped on the tire sidewall. The tire DOT safety code begins with the letters DOT.
The DOT insignia precedes 10-12 letters and numbers. The complete DOT code will always end in four numbers.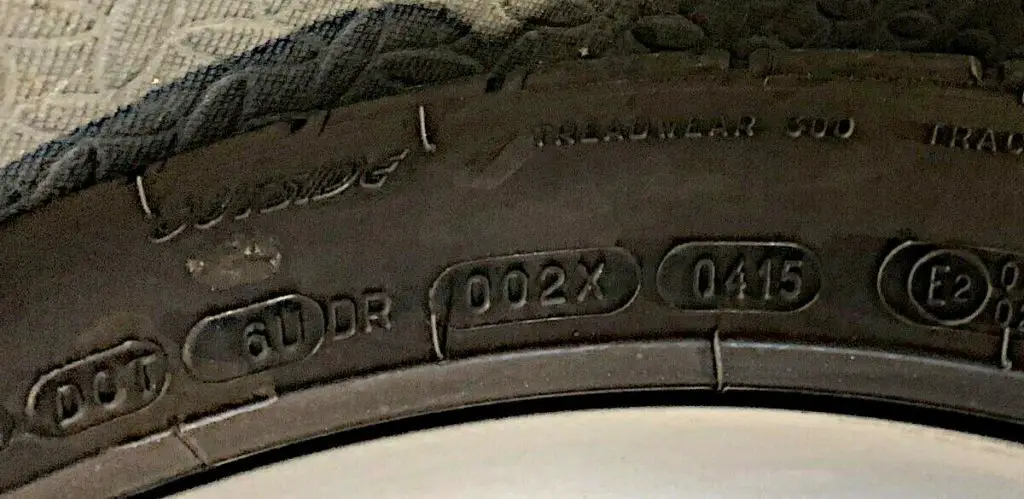 The last four numbers of the DOT safety code are for the manufacturer date of the tire.
These last 4 numbers are the most important the first 2 numbers indicate the week of production and the last 2 numbers indicate the year of production.
DOT: Department oF Transport Safety Code
6U: Plant Code – Clermont Ferrand, France
DR: Optional Code for Size
002X: Dimensional Code (Sculpture)
0415: Week and Year of Production – January 21, 2015
If your DOT code ends in only three numbers, indicates that the tire was manufactured prior to 2000. As a result, It must be replaced.  
What is the PCA Tech Tactics Event?
PCA Tech Tactics is a day dedicated to Porsche's technical information exchange. This event is for all Porsche enthusiasts, from the casual information gatherer to the everyday Porsche mechanic. Get the latest information directly from the source. Topics range from how to balance carburetors to understanding how the new hybrid systems work.
 PCNA Training Facility in Easton, PA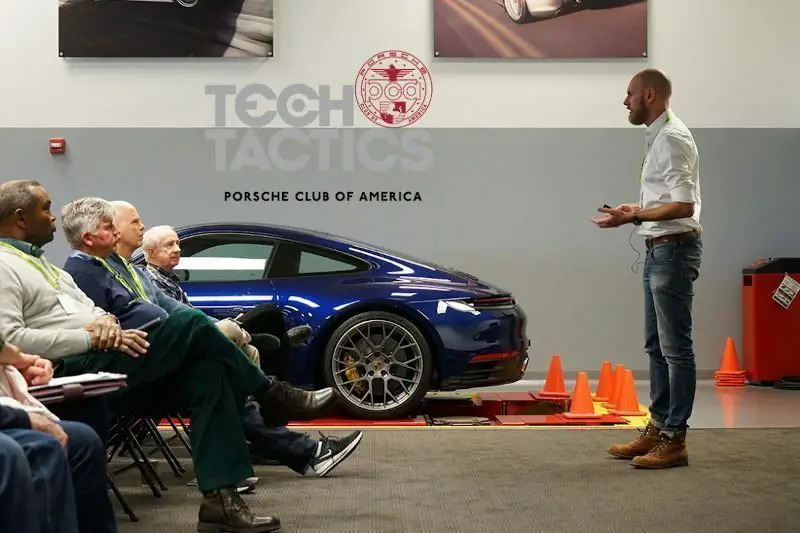 The PCNA Training facility in Easton, PA is the host site for PCA Tech Tactics East. This facility is perfect for this "hands-on" type of event. The PCNA Training facility is used to train Porsche technicians on the intricacies of new Porsches while at the same time providing valuable training on the Porsches of old. It is equipped with the state of the art classrooms with lifts and drive train assemblies which will be available for our event.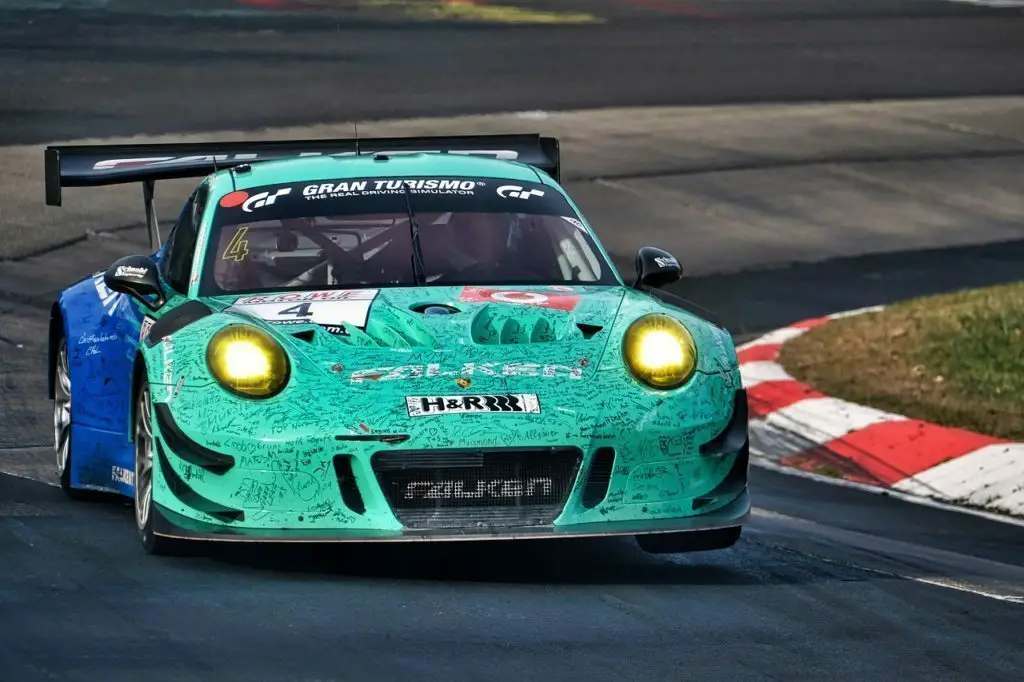 My original Bridgestone tires had a tire wear rating of 6.0 by Tirerack.com. Many PCA members recommend considering switching to the Michelin Pilot Super Sports. Tirerack.com gives the Michelin Pilot Super Sports 2 (PS2) a wear rating of 7.2 which was the highest wear rating when I last did my rear tire replacement.
I will need to replace my rear set of tires (yet again). This time I am looking forward to trying the NEW Michelin Pilot Super Sport 4 tires. Tirerack.com gives the PS4 tires a wear rating of 8.4!!
From the Internet
Top 5 Recommended Boxster Web Forums (Excellent Resource for repairs and advice)
Join Us on Facebook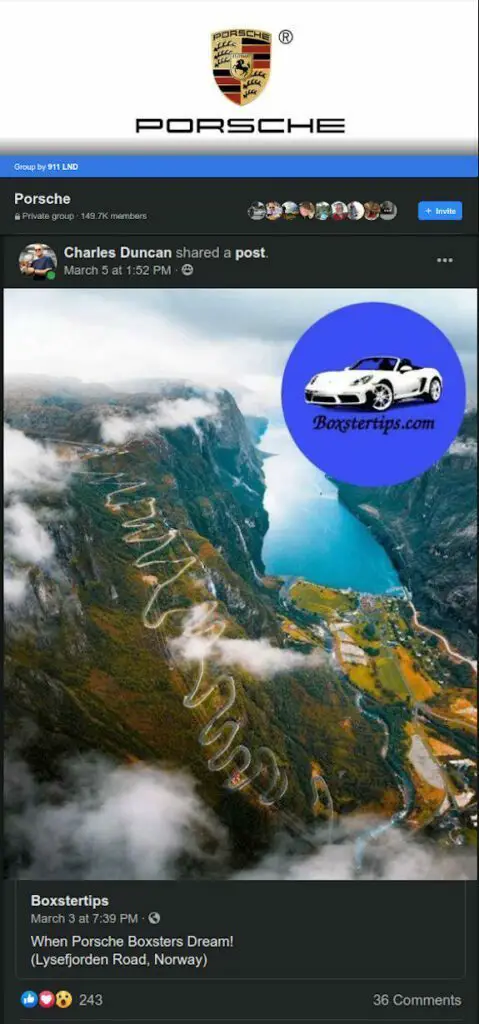 Other Articles of Interest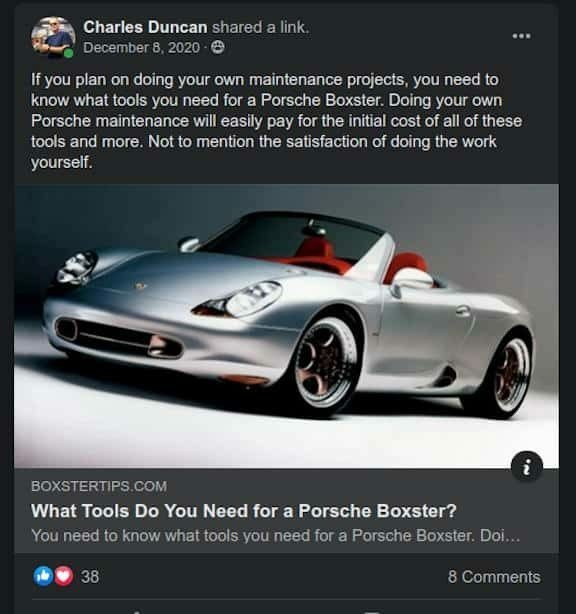 Last update on 2023-12-10 / Affiliate links / Images from Amazon Product Advertising API