My All-time favorite Porsche Boxster commercial… 
What's a person to do after waking up from a ridiculously decades-long coma?
Go pull the dust cover off your Porsche 550 Spyder and take it out for a spirited drive up the nearest coast, of course!
This was the 2002 introduction of the Porsche Boxster to the world. Excellent appearance by the 1955 Porsche 550 Spyder. This is a cinematography gem, more than just a commercial. Also, note that this is the full version of the video.
Old meets youth in this saga along the coastal road. The 1955 Porsche Spyder encounters the new 2002 Porsche Boxster. Both drivers experience a level of envy as they pass each other and drive off.
Porsche Awake by Carmichael Lynch.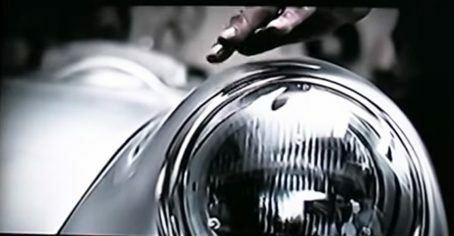 Another Fun Porsche Commercials
Other Articles of Interest: