Here are 13 Convertible Tips for Porsche Boxsters. These convertible tips will help you get the most enjoyment out of your Porsche Boxster convertible top, its care and use.
1. Opening and Closing of your Convertible
It is strongly recommended that if you own a 986/987.1/987.2 that:
Never open or close your convertible top when your car is in motion.
Only open or close your convertible top only on level ground.
Never open or close your roof in high winds
Opening or closing in cold weather (Pre 2003 Boxsters with Vinyl rear windows must learn the Boxster-Chop)
These tips will save your convertible motor, your channel pull cables, and especially your push rod caps. Thus following these rules will extend the life of your convertible top. Review broken Porsche Boxster convertible top push rod.
2. Do Not Install an Automatic Roof Controller
If you install one of those automatic controllers for your Boxster convertible top, just beware of the potential damage the one-touch operation button can cause.
One of the first things I installed in my Boxster was the SmartTop controller that allows you to open and close the roof with one-touch operation. This is a neat feature, except that there are no safeguards built into the unit. So, if the top latch is not fully released and the roof catches on it as it is being automatically lowered, you can seriously damage your roof. In my case, I accidentally did this one day, and the resulting damage ended up including about 20 hours of work along with $1200 worth of parts (see the photos in this project).

Pelican Parts
3. Never Close Your Convertible Top When Canvas is Wet
The Porsche Boxster convertible top should never be closed (some people say opened) or stored down when the canvas material is wet.  The Haartz German Sonnenland A5 canvas fabric does not promote mildew growth on its own, but mildew can develop on dirt and grime when not removed. 
This is very important for warm, humid and dark environments.
We have encountered drivers who have experienced mold forming on the interior of their convertible top. This is considered a worst-case scenario and a direct health concern. You need to eliminate all mold and then thoroughly wash and treat your convertible top. It must then be thoroughly allowed to dry out.
4. Make Sure You Do Regular Maintenance on Your Convertible Top
The issue with a canvas convertible top is that it is not waterproof, it is only water-resistant. Because of this, your canvas convertible top is susceptible to both moisture and mildew.
To make the canvas convertible top waterproof, it should be treated.
Without protection, canvas tops are susceptible to dust, leaking, stains, and collecting mildew.
Keep your convertible canvas clean, and treated, otherwise dust will collect in that fabric and cause premature aging and wear.
The principal element for the wear of your canvas convertible top is the collection of dust into the fabric. Therefore, you need to adopt a good maintenance routine that includes using one of the best Porsche Boxster car covers when your car is not in use..
Failing to treat your canvas convertible top, will cause the canvas to be susceptible to absorbing water. This is disastrous when parking your Boxster outside during the winter where snow and ice can collect on your convertible top.
The moisture from the snow, ice and rain will settle (collect) into the canvas fabric. When the weather temperature dips and freezes overnight, the moisture will freeze and expand from within your canvas top. This will significantly affect the lifespan of your convertible top.
Of all the 13 Convertible Tips for Porsche Boxsters, you need to learn the correct methods for Porsche Convertible Top Cleaning & Conditioning.
Table could not be displayed.
5. Never Leave Valuables Visible in the Car Cabin
Sage advice given to all convertible car owners is to never lock your doors. This will prevent anyone cutting through your convertible top to access the interior of your car.
Boxstertips does not fully abide by this, however, it is critical that you maintain situational awareness. If you leave any temptation in your Boxster, a thief will take it in seconds. This could be a cigar, a bag (of any type), sunglasses, any clothing, etc.
Do not risk leaving any temptations in your car's cabin!
6. Deal with Spot Cleaning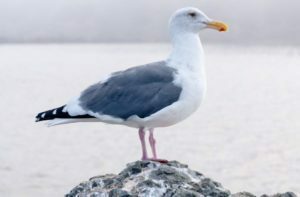 It is better to deal with any spills or stains on your convertible top sooner than later. This includes the high incidence of bird poop when parking outside. This happens quite a bit when parked near a beach or resort area. The convertible top makes for excellent target practice by Sea Gulls.
You need to treat these spills quickly and not let them have a chance to dry. Give them a thorough rinsing. It significantly helps that you have pre-treated and conditioned your convertible roof.
Store some cleaning supplies in your trunk with microfiber towels. I use a repurposed suede golf shoe bag for this very idea.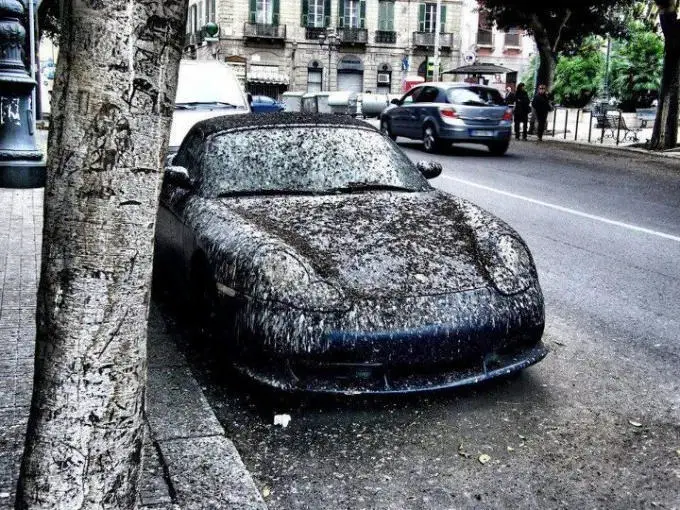 7. Keep your Car Out of the Sun
Ultraviolet (UV) rays from the sun will cause damage to your car's finish and similarly your convertible top.
As part of your regular maintenance, it is known not to wash, wax, or seal your car in direct sunlight, and the same goes for your canvas convertible top.
The primary effect of convertibles left in the sun is the fading of the roof color. This can be resolved by re-dying your canvas.
NOTE: If you have a pre-2003 Porsche Boxster you need to take good care of your rear plastic window. UV radiation can do serious damage to the plastic window. If a haze or fogging is experienced, it is caused by the plasticizers in the plastic material evaporating due to exposure to UV light and the actual heat from the sun.
Some Boxster forum members have had excellent results applying dye to their canvas convertible tops.
8. Careful What You Use On Your Convertible Top
It is strongly recommended that you only use a soft horsehair brush on your convertible top. Not just any old brush will do. Other brushes can cause scratching of your canvas and leave marks.
Vacuuming the roof can leave scratches and scraps on the fabric, because of this most users opt to use a fabric lint roller.
Fabric lint rollers picks up
lint
fur
fuzz
hair
and debris
Lint rollers give your canvas convertible top a crisp, clean look!
Table could not be displayed.
9. Careful with Chemicals
Chemicals that are meant to wash your car, may prove too strong to be applied to the canvas roof of your Boxster convertible. Boxster owners must avoid automatic (and touch-less) car washes, because of this.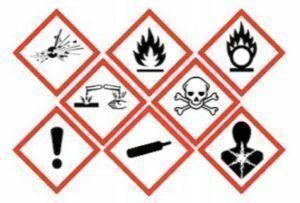 Use only chemicals, soaps, and sealants that are meant to be specifically used on canvas (not vinyl) convertible tops.
10. Never Leave Your Top Down When Parking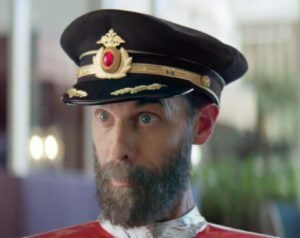 This is straight forward and obvious advice, however, we still encounter many Boxster drivers who return to their car only to find
doggy bags
full up ended milkshakes or sodas on the seats
chewed up gum
various garbage and lots of other surprises
Also, be careful that a simple change in the weather will result in a very damp interior. The Porsche ventilated seats take a long period of time to completely dry out.
Minimize risk by ensuring that you close your roof when parking your Boxster.
11. Protect Yourself From The Sun
It only takes minutes of the noonday sun to receive a good sun burn. A simple drive to work or a friend's house can result in a good sunburn for you and/or your passenge.
Always wear a hat or good sunscreen. I recommend stashing a variety of Porsche Hats in the trunk or behind the seats for any passengers to use.

For long trips, I have been wearing long sleeve UPF 50+ Athletic Shirts. These shirts are great for fishing, hiking, windsurfing, and all outdoor sun-related activities. These shirts are fantastic when you do not feel like getting covered in sunscreen.


12. Careful When Driving With Pets
When driving with pets, we strongly advise that you drive with your convertible top closed. We have encountered some drivers who have had their pets leap from the car.
If your pets perceive a potential threat, they can and will leap from your Boxster, even when the car is in full motion.
13. Secure Loose Items
It is very common for both new and veteran convertible drivers to have bags, receipts, or printed documents in their car. At speed, the Porsche Boxster will quickly alleviate you of your items.
This is a safety issue for you and anyone driving behind you. Secure you items in the glove box or under/behind your seats.
14. Install the Wind Diffuser
There are many optional custom-fitted wind deflectors for every model of Porsche Boxster.
Some drivers have opted to customize their deflectors with engraved logos (Porsche) and or even apply decals.
The Porsche Wind Deflector is mandatory for long trips when driving with the convertible top open.
15. Use Your Windows
At highway speed, I roll up the windows to cut down on windburn. When driving under 50 MPH (80 KPH) I always have the windows down.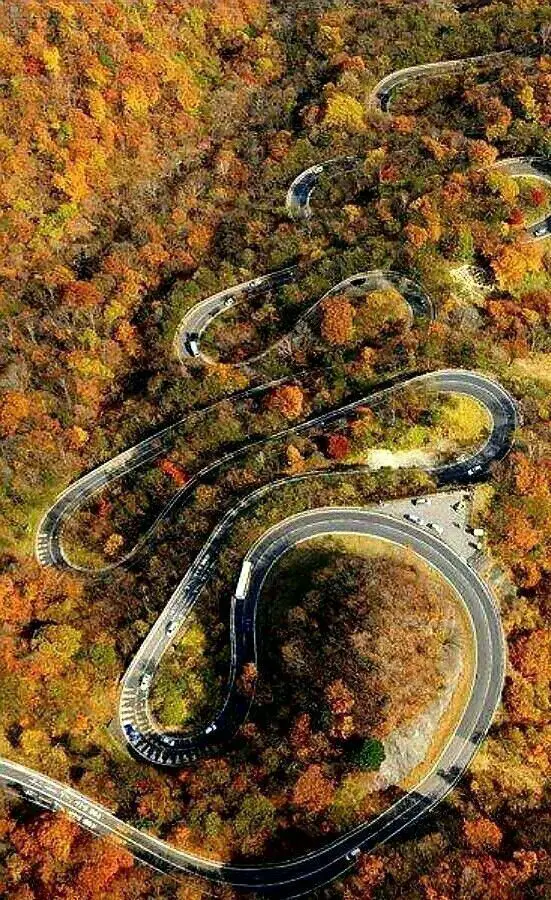 I love taking long highway trips, I find that with both the top and the windows down that it can take a toll on you.
BONUS: Yearly Maintenance Routine to Lubricate Your Porsche Boxster Convertible
Conclusion
We hope that you enjoyed the 13 Convertible Tips for Porsche Boxsters, feel free to contact us with any tips that we have missed.
Other Articles Of Interest
Last update on 2022-10-20 / Affiliate links / Images from Amazon Product Advertising API