A Critical Issue on Porsche Boxster 986 cars, made before 2003, is when their Boxster Rear Plastic Window becomes CRACKED.
Porsche produced the original Boxster with a plastic rear window. The limitations for the use of the rear plastic window are quite high because of "cold crack", scratching problems, and the oxidation of the plastic (yellowing).
In 2003 Porsche upgraded the Boxster to a glass rear screen, however, Porsche changed the pattern at the same time making it impossible to upgrade the old cars with the new convertible top from Porsche.
Although it is possible to both retrofit a new convertible top with a rear glass window or even a glass rear window in place of the rear plastic window on the pre-2003 Porsche Boxster 986. We have multiple articles on this at Boxstertips.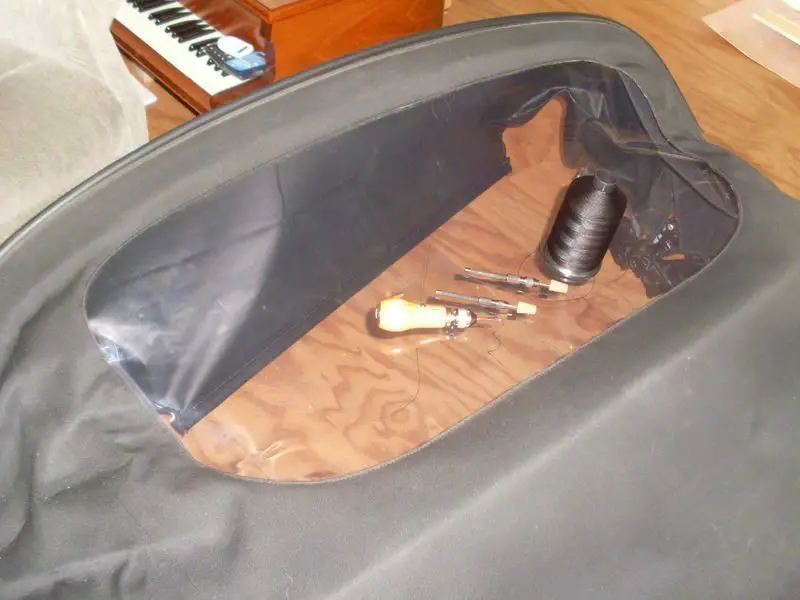 1.0 Not recommended to lower the 986 top in real cold weather
Be very careful when opening your convertible top in cold weather. The colder the weather the more prone your plastic rear window is apt to crack.
Newer windows are very pliable but age sees the rear plastic windows get brittle and inflexible.
Never use your convertible top below 40°F or 5°C!
2.0 Boxster Chop
All owners of a 986 with a rear plastic window need to learn the "Boxster Chop". You need to get your black belt in this critical defensive maneuver.
When you do lower the top, open the top enough to start the rear window folding then get out of the car and do a 'chop' with your arm/hand and make a nice even crease/fold in the window so when you open the top all the way the window doesn't develop a compound fold/crease.
The "Boxster Chop" is recommended in all weather conditions as a defensive measure.
Many 986 owners opt to get a new canvas top, complete with a new glass window. If you're looking to buy an early Boxster 986, please keep in mind this upgrade and the costs involved.
All Boxster Forum Sites will have multiple dedicated threads on this issue and offer many solutions for resolution.
Please note that Replacing the Convertible Roof is Project 70 in the 101 Projects for Your Porsche Boxster.
3.0 From Amazon
Bestseller No. 1
Sale
Bestseller No. 2
Bestseller No. 3
Convertible Soft Top Push Rod Ball Joint OEM Repair kit for 986 987 Boxster
Repair Kit Includes: 2 X Porsche 986 987 Boxster Convertible Top Push Rod Ball Joint
If you own a Porsche 986 Boxster, more than likely your convertible top will suffer from the infamous broken plastic push rod end. Porsche used a plastic end on the push rod used to operate the convertible top. These plastic ends are notorious for breaking and unfortunately can set you back $150 if you have to buy 2 new push rods since the dealer does not sell the plastic end piece separately.
The Plastic used is the mixture of glass fiber which i heat resistance and durable.
Porsche Applications: Boxster (1997-2012)
Bestseller No. 4
Sale
Bestseller No. 5
Rldym 98656127902 Convertible Top Rod Compatible with Porsche Boxster 1997-2012 2Pcs
🚗【APPLICABLE VEHICLES】Compatible with 1997-2012 Porsche Boxster. Please check the vehicle model carefully to ensure that it is consistent with your vehicle parts
🚗【REPLACEMENT NUMBER】REPP351802, 98656127902, 98756127900. Please carefully check whether the replacement oe number and applicable vehicles is consistent with your convertible top rod parts to avoid an unpleasant shopping experience!
🚗【PLATINUM QUALITY】All convertible top rod undergo rigorous testing before being sold. Easy Installation, very durable ensure has a longer lifespan
🚗【HIGH PERFORMANCE】This Convertible Top Rod built according to the highest standards of quality and precise specifications, which is more reliable and stable
🚗【AFTER-SALES SERVICE】When you receive convertible top rod products, if you have any questions, please feel free to contact us, we will solve the problem for you within 35 hours
Bestseller No. 6
Bestseller No. 7
Bestseller No. 8
Bestseller No. 9
4.0 From the Internet:
Top 5 Recommended Boxster Web Forums (Excellent Resource for repairs and advice)
6SpeedOnline – Rear window ripped, now what?
PedrosBoard – Rear window replacement question for 986
Join us on Facebook
Join Boxstertips.com on Facebook today and become a part of the most vibrant Porsche Boxster community on the web. Share your passion, gain valuable knowledge, and immerse yourself in the world of one of the most beloved sports cars ever created.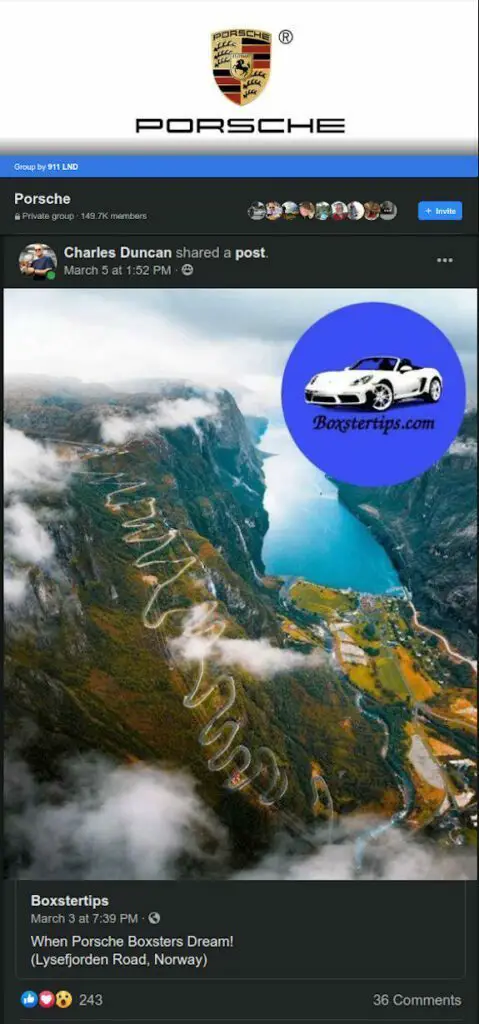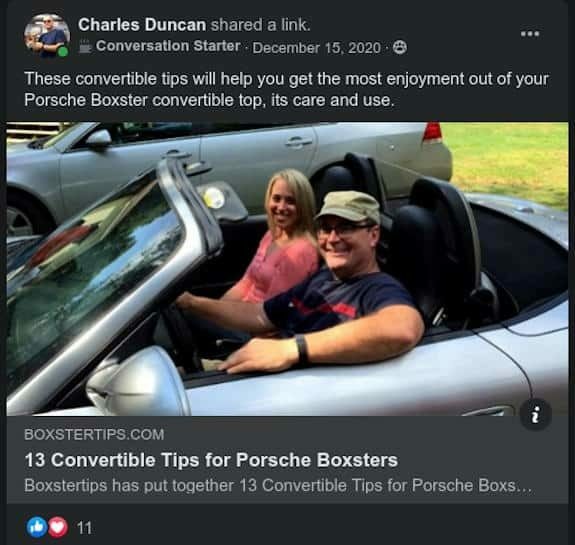 Also, be sure to check out our "Best Of" Series:
Last update on 2023-12-10 / Affiliate links / Images from Amazon Product Advertising API