This year Porsche is releasing a new limited-edition Porsche Boxster 25 Years. This is an excellent celebration of just an exhilarating sports car that was responsible for Porsche recovering their position as one of the World's top car manufacturers.
The Boxster 25 is a true driver's car and an easy 911 killer. This car has all the power and handling without the throttle-off over-steer.
The Porsche Boxster was Porsche's number one selling car from it's initial release in 1996 until 2003.
This limited Edition Porsche Boxster 25 Years is available now to be ordered.
What Model is the Porsche Boxster 25 Years?
This limited model of the Boxster 25 Years is based on the 982 GTS 4.0 model.
How Many Boxster 25 Years will Porsche Manufacture?
The Boxster 25 Years is limited to 1,250 vehicles worldwide. So order yours ASAP.
When Can I See the Porsche Boxster 25 Years?
The Boxster 25 Years will roll into select Porsche Dealerships in March 2021.
Features of the Porsche Boxster 25 Years
Based on the 982 Boxster GTS 4.0
4.0-Liter Flat-Six
394 Horsepower
310 Pound-Feet Of Torque
Manual Six-Speed Transmission Or a Seven-Speed Porsche Dual-Clutch Transmission (PDK).
Porsche Active Suspension Management (PASM)
Porsche Torque Vectoring (PTV)
Copper Brown Accents
Red Fabric Top with Custom Emblem
Bordeaux Leather Interior (Optional Black Interior)
Two-Tone Alloy 20-Inch Wheels
25 Years Badges
Top Speed of 182 mph or 293 km/h
Zero to 60 mph or 100 km/h in 4 seconds
Starting MSRP $98,600 USD
Limited Production of 1,250 Units
What Exterior Colors?
GT Silver Metallic
Jet Black Metallic
Carrera White Metallic
(note: each color are available at no extra cost)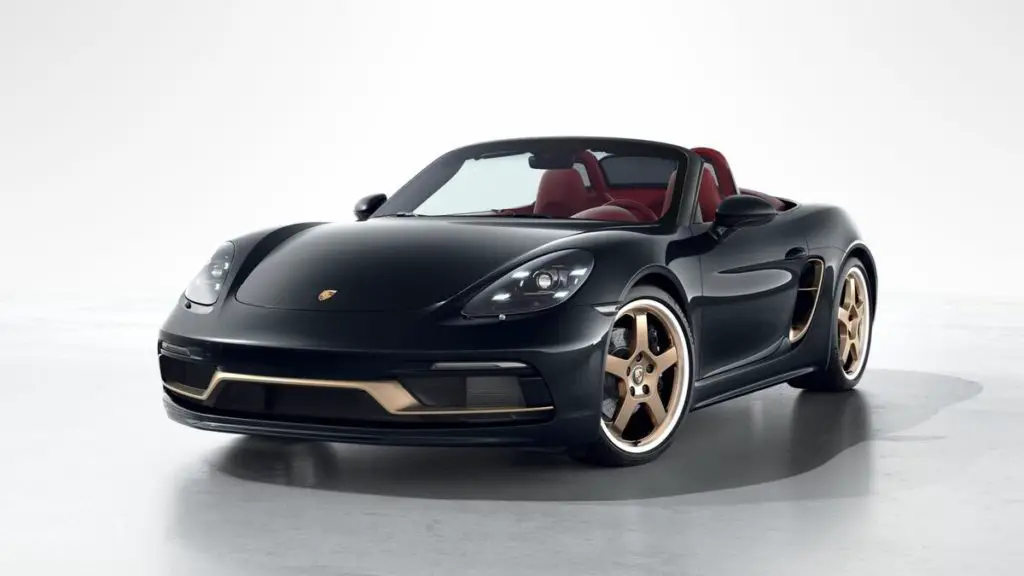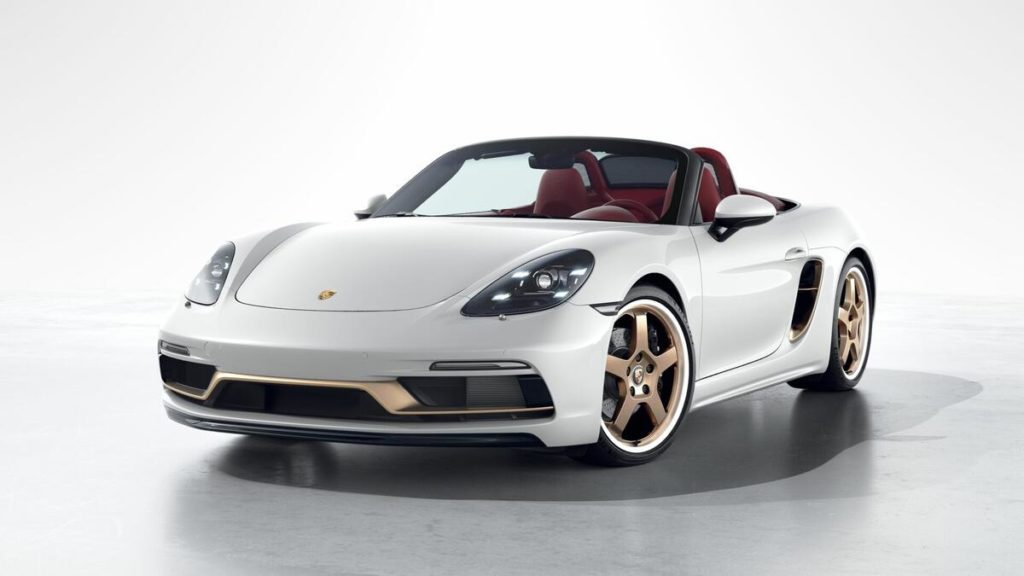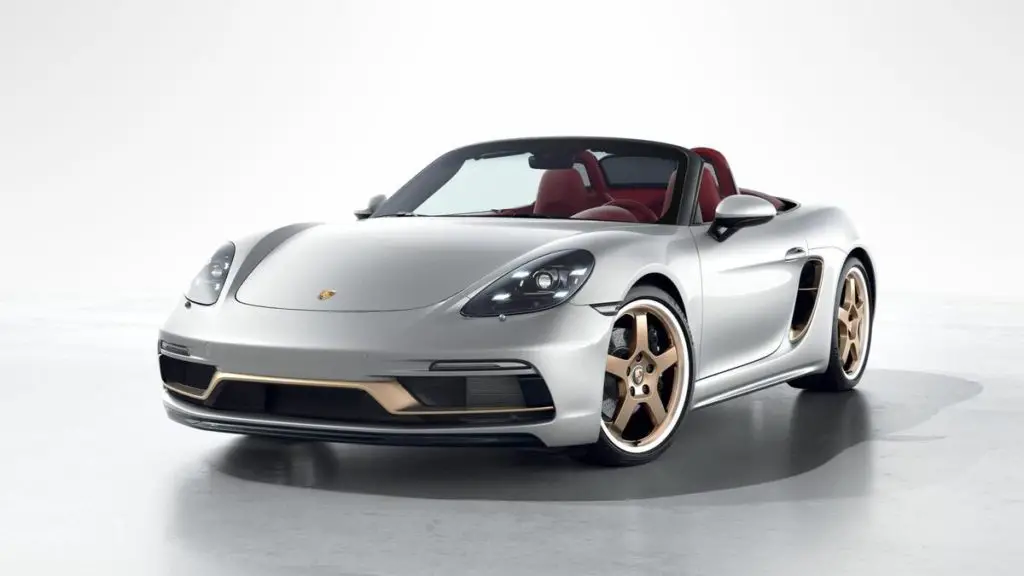 What Convertible Top Colors
Black or Red Convertible tops come fully embossed with the Porsche Boxster 25 Logo. (note: each color are available at no extra cost)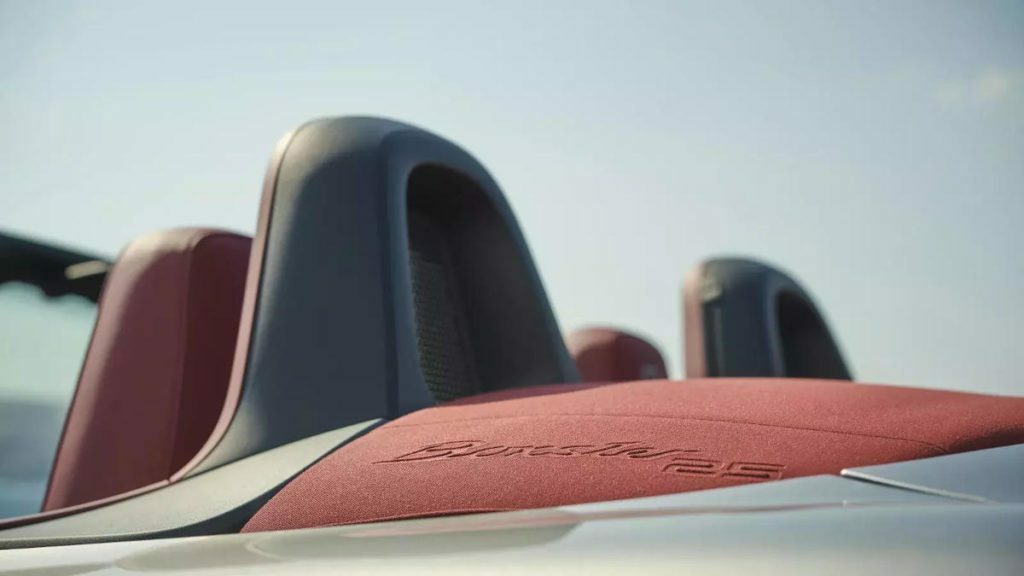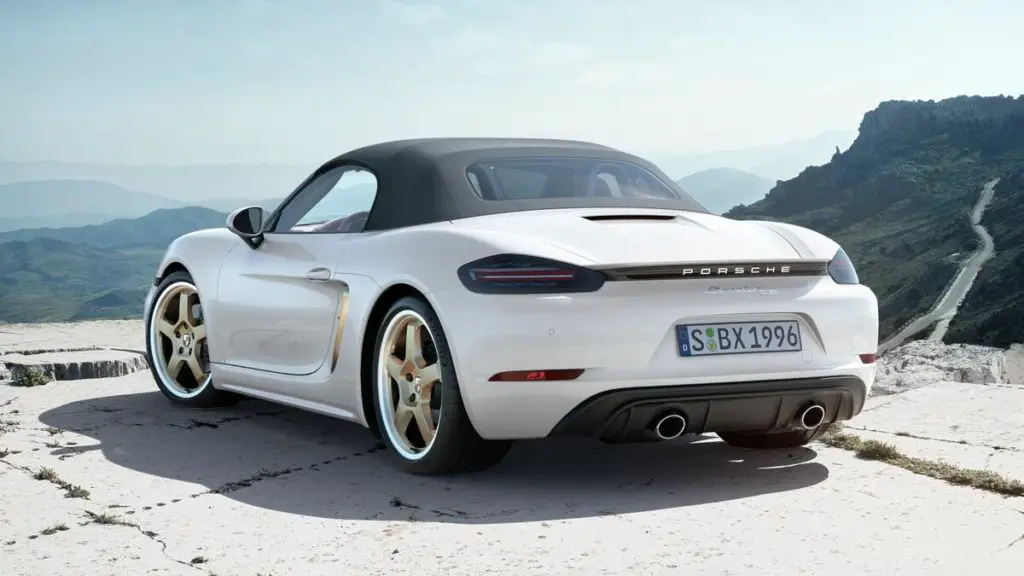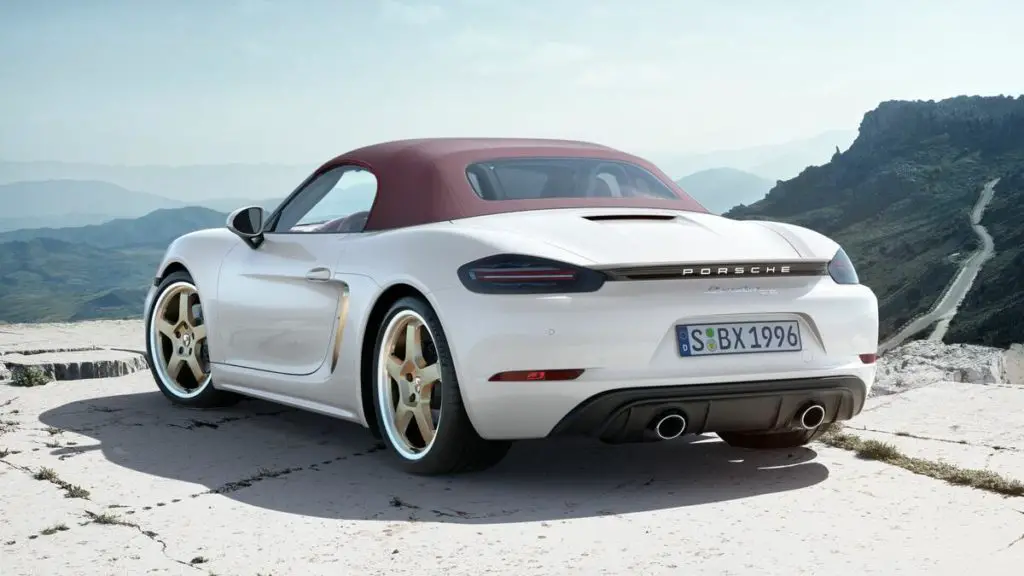 Porsche Boxster 25 Custom Rims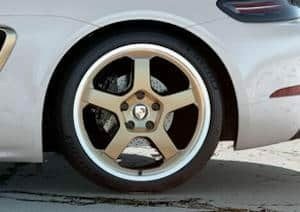 Available Seats
You can order this car with either the stock 14-way Power Sport Seats or upgraded the 18-way Adaptive Sport Seats Plus (approx +$1,150 USD).
New Limited Edition Porsche Boxster 25 Years Video
Amazing Photos
Also be sure to check out our "Best Of" Series:
Other Articles of Interest