These are the best gifts for Porsche enthusiasts. Porsche fans will take pride in the ownership of these Porsche Branded gifts. These gifts will stand apart and will be treasured by both current and future Porsche owners.
These gifts are in no particular order.
1. Porsche Hat
All Porsche Boxster drivers need a good hat to wear in their convertible. The Porsche hat will look great and prevent glare from the sun. It will even protect you from sunburn.
This is the official Porsche licensed hat and can be worn proudly at all Porsche Events. This is a crowd favorite at coffee and car meetups and all car shows.
This cap comes complete with a metal buckle on strap with an embossed Porsche logo.
Sale
2. Porsche Design High-End Bluetooth 911 Speaker
Everyone needs a bluetooth speaker, The Porsche Design high-end bluetooth speaker has incredible sound and makes an excellent discussion piece.
This is the present for your favorite audiophile who can use the excellent sound from the original Porsche 911 exhaust pipes. Comes complete with an integrated lithium-ion battery that enables you to listen to music on the move for up to 24 hours without having to connect back up to a plug socket.
Great for use at the office or den. This is portable enough for trips to the cottage, by the pool or friends gathering.
This makes a perfect gift for a Porsche Fan who has everything!
3. Genuine Porsche Crest Thermo Mug(s)
A thermal mug is the perfect travel companion for the open road. Thermal mug is perfect for coffee, tea or your favorite beverage. Works to maintain both hot and cold temperatures of your fluids. These stainless steel mugs are made from stainless steel and come with the official Porsche Crest.
This make a perfect his and hers gift.
Preview
Title
Genuine Porsche Crest Stainless Steel Thermo Mug,450 ounces
Porsche Thermal Flask Travel Thermos Mug in Golden Yellow
Porsche WAP0506000J Lizard Green Travel Mug
Genuine Porsche Double Walled Stainless Thermal Travel To-Go 1Liter Tumbler Growler
Preview
Title
Genuine Porsche Crest Stainless Steel Thermo Mug,450 ounces
Preview
Title
Porsche Thermal Flask Travel Thermos Mug in Golden Yellow
Preview
Title
Porsche WAP0506000J Lizard Green Travel Mug
Preview
Title
Genuine Porsche Double Walled Stainless Thermal Travel To-Go 1Liter Tumbler Growler
4. Porsche Parking Only Sign, Genuine Product
This "Porsche Parking Only" sign is made from exterior grade signage material. The Porsche parking only sign is perfect for the garage, den, office, or anywhere you want to show your loyalty to the Porsche brand. The sign is made of UV protected exterior grade inks. This will ensure that the lettering will not fade or rub off over time.
The sign comes complete with mounting hardware and matching white background hardware hider caps. Mark your spot today!
5. Official Porsche First Aid Kit
All cars should carry a first aid kit of some kind. This is the gift that will show a high level of caring and thoughtfulness.
The Porsche First Aid Kit is designed to fit securely. It will fit in the glove box of most Porsches or behind the seats in your Porsche Boxster.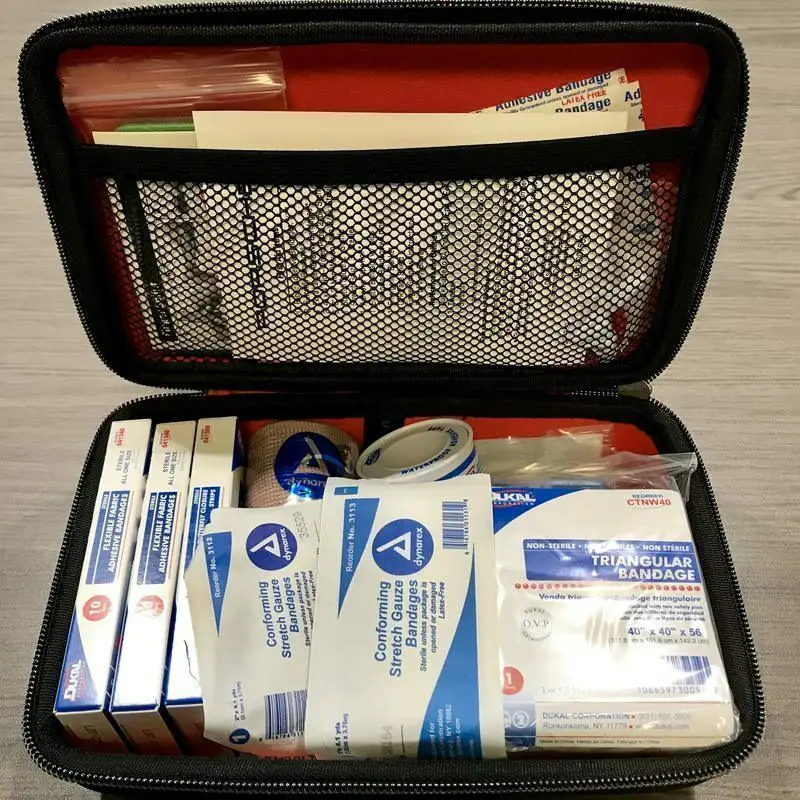 The outer hard case is made of ballistic nylon and has a rubberized nameplate containing the Porsche logo. The interior of the case is lined in a red finish with a black contrasting mesh net.
This kit includes:
2 x Non-Woven Absorbent Pads, 4″ x 4″
3 x Non-Woven Absorbent Pads, 3″ x 3″
1 x 2″ Stretch Gauze, Sterile, Roll
1 x 3″ Stretch Gauze, Sterile, Roll
1 x Adhesive Tape, ½" x 2½ yds, on spool & shell
1 x 2″ Elastic bandage with metal clips, latex-free
1 x 4″ Super Scissors
1 x Survival Wrap Emergency Blanket 52″ x 84″
1 x Triangular Bandage, Non-Woven, 40″ x 40″ x 56″
1 x Mini Quick Guide to First Aid and CPR
1 x Pair of Latex Free Gloves
1 x CPR Face Shield
1 x Aluminum Foam Finger Splint
1 x Tweezer, Slant Tip, 90mm, Satin finish, stainless
1 x Content Card
Sale
Porsche First Aid Kit
This compact first aid kit is designed to fit securely throughout the vehicle, including the glove box of many Porsches.
6. Porsche Design P8478 Sunglasses
A favorite of the Hollywood set, the awesome Porsche Design P8478 sunglasses. You get unisex design, functionality, and style appeal in a single package. These titanium sunglasses are available in 4 unique and stylish frame/lens combinations, the classic aviator design offers an over-sized look that fits seamlessly into your modern wardrobe. Lightweight to wear and complete with soft nose-pads for all day long comfort. Each lens set offers 100% UV Protection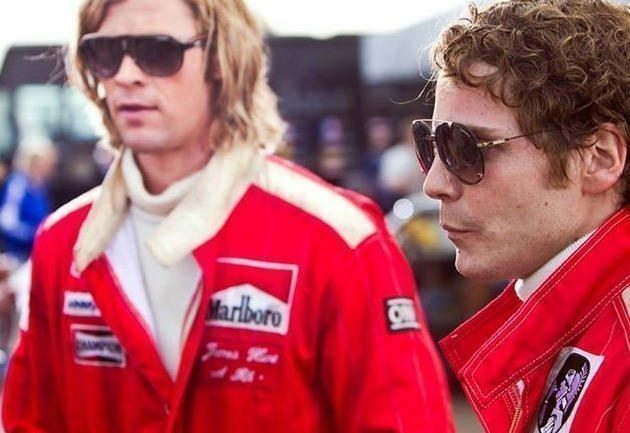 What really sets these aviator sunglasses apart from the rest, is the unique shape of the lenses, and the metal detailing.  Apparently, these are the first sunglasses in the world to have an interchangeable lens mechanism, they're a re-release of the original 'Heritage' model.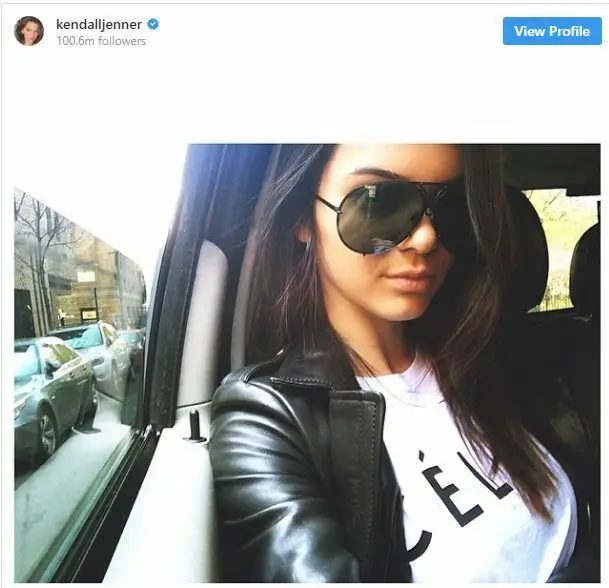 Bestseller No. 1
Original Porsche Design Lens Set For Iconic P8478 Sunglasses - Lenses Set Only (V208 - Grey Silver, 66mm)
Model: P'8478 - Original lenses Set only , Adapted for the P8478 iconic sunglasses. Manufactured in high quality polycarbonate.
Available in two sizes - 66mm , 69mm
Tips for a successful purchase: - Make sure that your frame is the P8478 model by Porsche Design. The lens set is adapted to the P8478 model only. - Make sure that the lens size matches your frame size - you can find your frame size on the inside of the left arm. For example, if the frame is 66mm, then the lenses set must be also 66mm. The set of lenses is provided by the manufacturer Rodenstock with a customized fabric pouch.
The wide range of lens replacement exclusively for P8478 model is versatile to any lighting conditions whether you're outside or inside your car driving . Whether it's blindingly bright outside or a gloomy day but the sun's still out , Porsche Design's interchangeable lens set provides a great way to protect your vision and keep you in style!​​​​​​​
Material - Each one is made from polycarbonate and all other premium materials constructed together for a design that's both stylish and functional. You can also get the polarized ones, the non-polarized pair, or both to make sure that you are getting the right lens for your needs
7. Porsche Espresso Set
Porsche Martini Racing Collection Collector's Espresso Set No. 2 is an amazing espresso set for any coffee connoisseur. These are fantastically decorated espresso cups with matching saucers.
Each set consists of two espresso cups. The Colors are inspired by
the MARTINI RACING® design. With 'MARTINI RACING®' logo and decorative strips.
This cup set is dishwasher-safe and made of porcelain.
Made in Germany
8. LEGO Technic Porsche 911 GT3 RS
This is a phenomenal LEGO kit of the iconic Porsche 911 GT3 RS. This is the ultimate gift for a true aficionado of the Porsche brand. Build a recreation of the ultimate Porsche.
This LEGO kit has 2,704 pieces. The finished Porsche LEGO model measures 6 inches high, 22 inches long, and 9 inches wide. Also, make sure to include the custom led lighting kit sold by Briksmax specific for the LEGO Technic Porsche 911 GT3 RS (sold separately.)
LEGO Technic Porsche 911 GT3 RS (2,704 Pieces)
Build a recreation of the ultimate Porsche, featuring true-to-life orange body work, red suspension springs, headlights and taillights and low-profile tires
Includes a special collector's book chronicling the history of LEGO Technic and Porsche GT cars
LEGO Technic building toys are compatible with all LEGO construction sets for creative building
Measures over 6-inch high, 22-inch long and 9-inch wide
2,704 pieces – For boys and girls ages 16 and up
9. Genuine Porsche Oil Travel Bag
It is recommended that all Porsche's carry a spare bottle of oil. The genuine Porsche oil travel bag makes an excellent accessory for carrying that spare bottle of oil. This is one of the mandatory Best Gifts for Porsche Enthusiasts.
The travel bag neatly stores away the bottle of oil and makes use of 2 velcro strips on the back of the bag to firmly affix the bag to the carpet on the side of the trunk. This ensures the bag stays in place and does not travel around in the trunk or cargo areas.
10. Portable Car Vacuum Cleaner
This is the only non-Porsche specific item on the list. It is identified because this item is the consistently #1 selling automotive item on Amazon period. This is an incredible feat and the reviews on this product are extensive and positive.
Spot cleaning or full vacuum cleaning of your Porsche is a mandatory task. This Porsche accessory makes it easy and straight forward. This vacuum has everything but a blue-tooth connection.
Sale
ThisWorx Car Vacuum Cleaner - Car Accessories - Small 12V High Power Handheld Portable Car Vacuum w/Attachments, 16 Ft Cord & Bag - Detailing Kit Essentials for Travel, RV Camper
PRACTICAL: A mini vacuum for car or truck that is compact, lightweight (2.4 lbs), and easy to use. Equipped with a HEPA filter, this small dustbuster is ready for ash, dust, or drive-thru food spills. A fully loaded interior car detailing kit housed in an ergonomic design
POWERFUL: This hand held vacuum is made for on-the-go use and solving out-of-reach problems. A very sandy day at the beach? A coat of dog hair? The portable vacuum cleaner for car is designed to solve problems
STRONG SUCTION: The cyclonic force and strong suction of the 106w motor on these handheld vacuums will terminate any dirt, debris, or hard-to-reach crumbs. Our mini car vacuum even has a top of the line washable filter
CAR CLEANING KIT: Includes 3 attachments for detailing (flathead, extendable, or brush nozzle), carry bag, filter brush, and spare HEPA filter. Must-have car accessories for women or men; these gadgets will keep the interior cute and tidy
CONVENIENT: Is the battery always dying when you need a car vac? These truck accessories for men & women use the 12v aux outlet. The 16-foot cord gives the slack needed to clean the back seat or trunk without a snag. Also great for cleaning boats with a 12V cigarette lighter port or are within the 16ft cord range
Conclusion of the Best Gifts for Porsche Enthusiasts
This is an excellent collection of the best gifts for Porsche enthusiasts. These gifts will truly endear you to the Porsche enthusiast recipient of any of these gifts.
There is a tremendous amount of Porsche specific products on view at Porsche Design.
Also be sure to check out our "Best Of" Series:
Other Articles of Interest
Last update on 2023-09-27 / Affiliate links / Images from Amazon Product Advertising API