We recommend you upgrade your Porsche Boxster Radiator Cap at your first chance. Porsche has made several upgrades to this cap and the current version does the trick. At any sign of radiator fluid leaks or moisture detected in your trunk area, do this simple upgrade.
Porsche 996 106 447 04, Radiator Cap
Expansion Tank Cap
Brand NEW part with full 1 year warranty.
Porsche part# 996 106 447 04, check fit below.
Genuine Porsche part, recently made: not been lying around.
CRITICAL: NEVER Work on Coolant Reservoir Cap when the engine is hot!!!
Never undo the cap unless your engine is cold.
Otherwise, you risk severe scalding from your coolant fluid!!

Boxstertips
Porsche has crafted the new Porsche radiator cap from heavy-duty, bright blue BPO Plastic on the top and black plastic underneath, incorporating a metal screen within to reduce pressure-related flare-ups when unscrewed. It's a genuine Porsche part, so there are no worries about it not fitting. You can simply screw it on. Anyone can install this radiator cap, ensuring the engine is cold before you do so.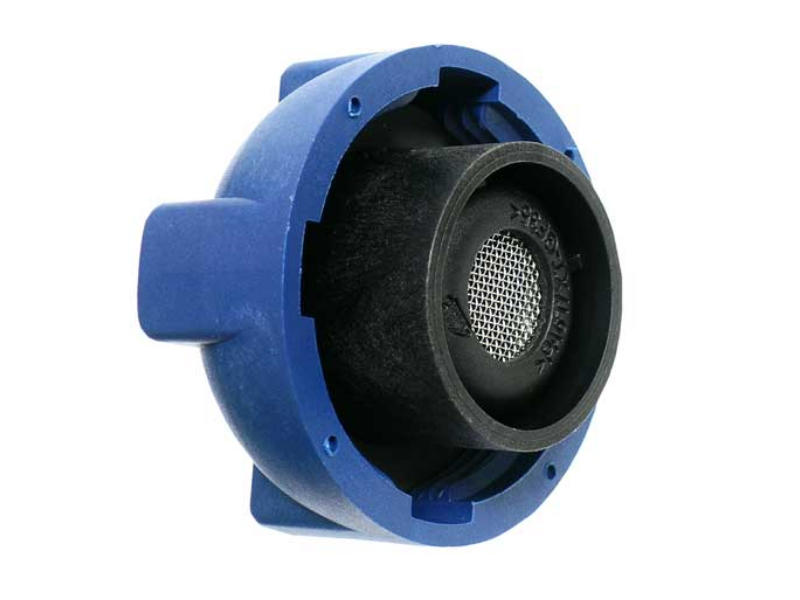 Porsche Boxster Radiator Cap Upgrade
Features:
Genuine Porsche Radiator Cap
Seal Your Radiator's Fluids Effectively
Heavy-Duty BPO Plastic Construction (Blue Finish)
Easy Installation
2-year or 24,000-Mile Warranty
Porsche Boxster Radiator Fluid Leaking
If you detect moisture in your trunk (wet carpet, moisture forming on inside of your trunk lid, or smell radiator coolant. Your first step is to check your coolant reservoir cap for a thorough seal. The Porsche coolant reservoir caps fail with age, and Porsche has released 4 upgrades.
If you are not using the 04 upgraded Porsche Genuine Part (996 106 447 04) in your Boxster or Cayman, we recommend you do this upgrade as part of preventative maintenance.

Boxstertips
Porsche Boxster Radiator Cap Leaking
Porsche Boxster Cracked Radiator Cap
Porsche Boxster Cracked Coolant Reservoir
Are Porsche Boxster cooling fans coming on?
If your Boxster cooling fans are constantly coming on, it is indicative of something that may be wrong with your cooling system, like a stuck thermostat.
Save Your Water Pump
If your water pump fails, it will leave you stranded. Water pumps last well over 160,000 kilometers (100,000 miles), but they can fail at just about any mileage.
People who continually open the coolant reservoir have higher failure rates. Opening the radiator coolant cap, especially when hot, will allow air to circulate into the closed-loop cooling system of your Porsche Boxster. When air circulates through the coolant system and passes through to the water pump, it will cavitate and may break one or more of its impeller vanes. 
When this happens, the water pump is no longer balanced and will deteriorate the seal and water pump bearing. When either of these issues fails it results in coolant loss, rendering your Porsche Boxster undrivable.
The water pump cost is around $300.00 for the part, and three to four hours labor plus materials, such as gaskets, coolant concentrate, and distilled water.
Last update on 2023-09-27 / Affiliate links / Images from Amazon Product Advertising API