What is your All-Time Favorite Driving Videos? I am a huge fan of the 1968 movie Bullitt with Steve McQueen. Boxstertips has created a huge list of favorite movies over the years.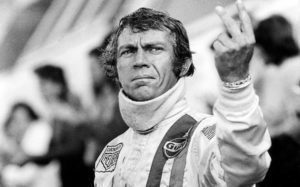 Recently, I upgraded my favorite driving scene to an obscure film short called "C'était un Rendez-Vous (1976)". This film short shows an awesome drive through Paris.
Makes Bullitt look like a cartoon!

Jeremy Clarkson
C'était un Rendez-Vous is my All-Time Favorite Driving Video
The video shows an eight-minute morning (05:30 AM) drive through Paris. The video takes place on a quiet Sunday, August morning when much of Paris was on summer vacation.
One scene and one take. There is no chase and you never see the driver. The star of this film is the sounds of a high-revving engine, gear changes, and squealing tires.
It starts in a tunnel of the Paris Périphérique at Porte Dauphine, with an on-board view from an unseen car exiting up on a slip road to Avenue Foch. This drive takes you on an excellent tour of all the sites of Paris.
Many well known Paris landmarks can be seen in the video  These landmarks include the Arc de Triomphe, Opéra Garnier, the Champs-Élysées, and Place de la Concorde with its obelisk.
Better than any chase scene ever filmed, because it's real

Car & Driver
Throughout the Video, pedestrians are passed, pigeons are scattered, red lights are ignored, one-way streets are driven the wrong way, center lines are crossed, and the car even drives on the sidewalk to avoid a garbage truck. The car accelerates through a total of 18 red lights. This was very real.
You never see the car or the driver.
The camera used to film the video is attached below the front bumper (judging from the relative positions of other cars, the visible headlight beam and the final shot when the car is parked in front of a curb on Montmartre, with the famous Sacré-Cœur Basilica behind, and out of shot).
Here, the driver gets out and embraces a young blonde woman as the bells ring in the background, with the famous backdrop of Paris.
All-Time Favorite Driving Video: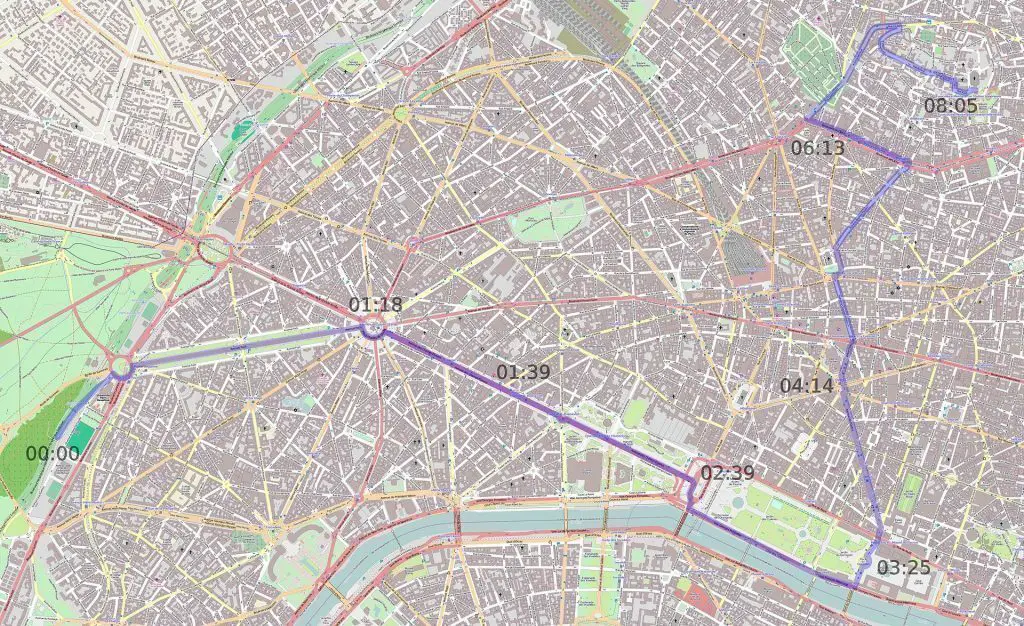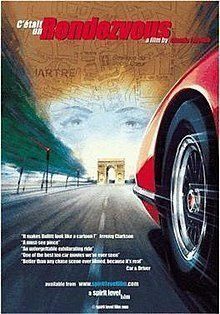 Boxster Upgrades From the Movies
Audi Vs Porsche in Mission: Impossible 2 (2000)
All-Time Favorite Driving Videos
Best Car Chase Movies of the 60s
Best Car Chase Movies of the 70s
Best Car Chase Movies of the 80s
Best Car Chase Movies of the 90s
Best Car Chase Movies of the 2000s
All-Time Favorite Driving Videos From the Internet:
Other Articles of Interest