The best rain repellent for windshield will keep your windshield clear. If you want the best rain repellent, pick up the classic Rain-X Original Glass Treatment.
Rain-X Original Glass Treatment, Repels rain, Sleet, Improves Driving Visibility – 16 oz.
Rain-X invisible glass rain repellent repels rain, snow, and sleet. It dramatically improves your wet-weather driving visibility. In addition, this treatment diverts precipitation off the glass and improves your ability to see while driving in harsh weather conditions.
Rain-X forms a hydrophobic coating that causes water to bead up and quickly slide off your windshield.
You may need to re-apply Rain-X about once a month to maintain effectiveness.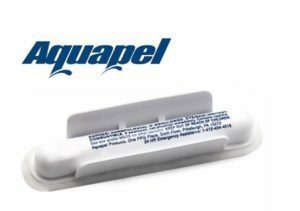 An upgrade pick and Porsche web forum favorite is the Aquapel Glass Treatment. Aquapel comes in its own single use applicator.
Aquapel Glass Treatment By PGW 6 Single Use Applicators PPG
The Aquapel Glass Treatment lasts longer than Rain-X, consequently you can go 3-6 months before you need to re-treat your windshield. Making this product preferred over the Rain-X treatment.